Bahrain
Al Khalifa regime barred Shia Scholar from going abroad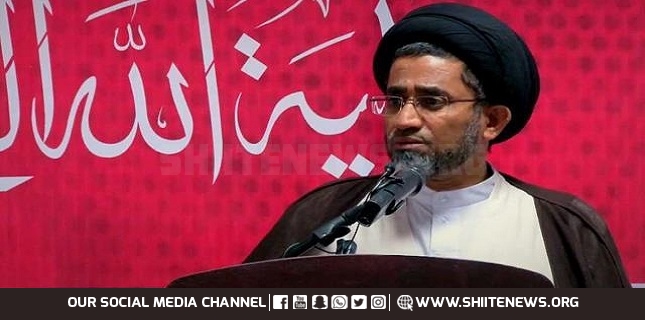 In continuation of its crackdown on Shias and opposition groups, the Al Khalifa regime barred head of the Islamic Scholars Council Sayed Majid Al-Mashaal from going abroad.
Mashaal has served a 2.5-year sentence for criticizing the ruling regime.
He was imprisoned in July 2016 for defending top Shia cleric Ayatollah Sheikh Isa Qassim.
After release from prison, Mashaal was allowed to visit Saudi Arabia in May 2019 for one day.
Thousands of anti-regime protesters have held demonstrations in Bahrain on an almost daily basis ever since a popular uprising began in the kingdom in mid-February 2011.
They are demanding that the Al-Khalifa dynasty relinquish power and allow a just system representing all Bahrainis to be established.
Manama has gone to great lengths to clamp down on any sign of dissent. On March 2011, troops from Saudi and UAE were deployed to assist Bahraini regime in its crackdown on dissent.
People lost their lives and hundreds of others sustained injuries or got arrested as a result of Al Khalifa's crackdown.