Bahrain
Al Khalifa regime arrests and summoning Shia clerics ahead of Ashura rituals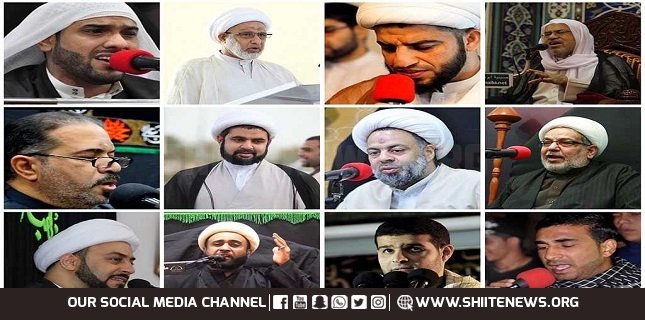 The Al Khalifa regime has begun summoning Shia clerics to supposedly interrogate them amid the arrival of the lunar month of Muharram. When Shia Muslims commonly engage in mourning rituals to commemorate the martyrdom of Prophet Mohammad's grandson, Imam Hussein.
Al Khalifa regime officials have summoned a number of clerics, including Seyed Jaber al-Shahrakani, Sheikh Mohammad Ali al-Mahfuz, Sheikh Mohammad A'ashur, and Sheikh Zoheir al-Khal for questioning, local sources disclosed on Friday.
Authorities have also arrested other preachers, such as Sheikh Menbar al-Ma'atouq and Sheikh Mohammad al-A'ajimi.
Moreover, regime forces have further engaged in blocking local residents in some areas —including the town of al-Mosalla — from putting up customary mourning flags and placards for the upcoming Ashura processions.
The development came just over two weeks after hundreds of Bahraini political prisoners went on hunger strike to protest harsh conditions at Jaw Prison.
Over 400 inmates started an open-ended hunger strike on August 18, joining 196 others who had begun refusing food a short while earlier.