Bahrain
Bahraini Shiite cleric Sheikh Abdulnabi Al-Nashaba was remanded in custody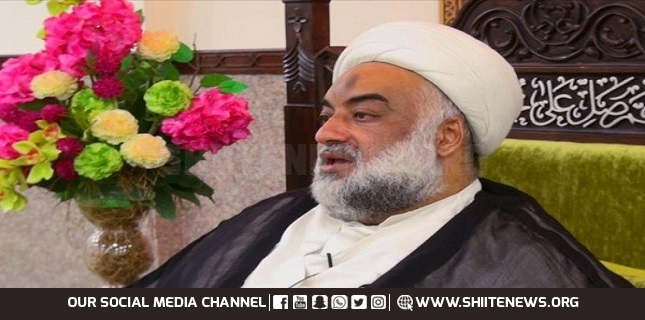 Bahraini Shiite cleric Sheikh Abdulnabi Al-Nashaba was remanded in custody for a further 15 days on Wednesday.
Sheikh Al-Nashaba reportedly appeared before the office of Manama's public prosecutor before having his detention extended yet again.
The cleric was summoned for questioning by police in late July and placed under arrest. There has been no official word yet on what exactly he is being investigated for.
Last month, Bahrain Center for Human Rights (BCHR) reported that the cleric was accused of insulting a religious sect through one of his sermons.
This is not the first time that Sheikh Al-Nashabah has been targeted by authorities over similar allegations.
In recent years, the regime has harassed and jailed dozens of Bahraini Shiite religious figures.
Rights groups have accused Manama of marginalizing Bahrain's Shiite majority through a campaign that undermines the sect's religious, social, political and cultural rights.