Asia
Bahrain Shias not expecting major gains in poll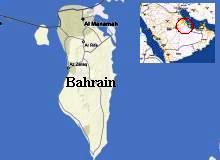 Bahrain's main opposition group, the Shia Muslim Al Wefaq bloc, will field candidates for up to 24 out of 40 voting districts in upcoming elections and does not expect to win a majority, an official said on Monday.
The tiny Gulf Arab country, with a majority Shia Muslim population but a Sunni ruling family, is expected to hold parliamentary elections  in October or November,
But observers forecast few changes, as diplomats say voting districts are expected to be carved out in such a way as to ensure Shi'ites do not get a majority.
Jasim Husain, a member of parliament for Al Wefaq, told Reuters his party was focusing on districts where it had a chance of success, and would field 18 to 24 candidates.
"We don't want to overstretch our resources," Husain said, adding that he expected to win around 18 seats. "In other districts we will endorse other candidates … independents or nationalists, Sunnis who are not too anti-Shi'ite." Bahrain, a close ally of the United States and top oil exporter Saudi Arabia, is ruled by the Sunni al-Khalifa family and the majority Shi'ite population complains of discrimination in jobs and services.
Reforms instituted by King Hamad bin Isa al-Khalifa led to a new constitution and parliamentary elections in 2002 and 2006, addressing some Shi'ite demands, although ultimate authority still rests with the ruling family.
By law, the next election must be held by the end of the year, and most analysts expect it to take place after the end of the Islamic holy month of Ramadan in September but before the Haj pilgrimage season begins in November.
Husain said Al Wefaq's main concerns for the polls were the distribution of voting districts and a lack of international election monitoring, which the government is not expected to allow.
In the 2006 polls, Al Wefaq won 18 seats, while Sunni groups Al Asalah and Al Menbar won a combined 15 seats.
Bahrain, home to the U.S. Navy's Fifth Fleet, has the only parliament in the Gulf Arab region apart from Kuwait, but its powers are limited as its bills need to pass a Sunni-dominated upper house whose members are appointed by the king.