Asia
Taliban overrun district center in Afghanistan's west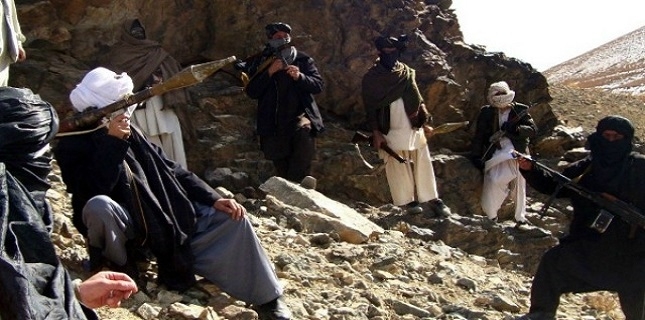 Taliban militants in Afghanistan have captured a government district headquarters in the western province of Farah, continuing their attacks on the government despite a recent overture by Kabul to start direct dialog with the militants.
At least 15 government forces were killed in the Monday attack on Anardara district, said Fared Bakhtawer, the provincial council's head.
"The Anardara district headquarters is under the insurgents' control, and right now, an intense battle is going on all around the district center and government offices," Bakhtawer said.
Attacks against security forces by Taliban militants have increased in recent months, prompting local officials to call for the deployment of added government forces.
Over the weekend, a Taliban attack killed seven army commandos and eight policemen in Farah Province's Bala Buluk district.
In a separate attack, in Bati Kot district in eastern Nangarhar Province on Sunday night, seven civilians — including three children and two women — were killed when their vehicle was hit by a grenade, said Attahullah Khogyani, a spokesman for the provincial governor.
Khogyani said two other people in the vehicle were wounded in the attack. The victims were all members of a single family, he added. No group has claimed responsibility for the attack.
In late February, Afghan President Ashraf Ghani called on the Taliban militant group to join peace talks. He said a framework had to be created for peace talks, with the Taliban recognized as a legitimate political group.
The Taliban militants, who had offered to talk to the United States, did not respond positively to President Ghani's offer.
Both the Taliban and Daesh militant groups are present in Afghanistan.
The US-led forces invaded Afghanistan and toppled a ruling Taliban regime some 17 years ago.
A recent survey found that the militants were active in two-thirds of the country, fully controlling four percent of it.