Asia
ISIS Terrorists Massacre 30 Afghans in Retaliatory Assault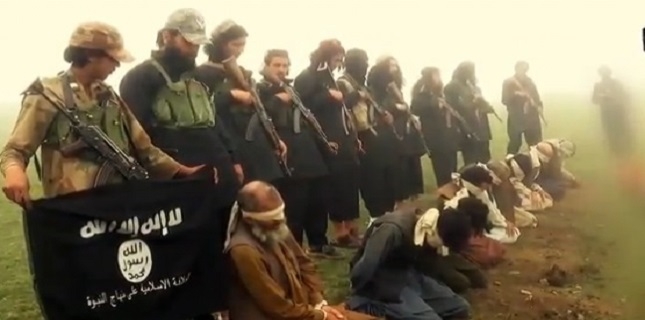 ISIS-linked terrorists have kidnapped and executed thirty people in Afghanistan's central Ghor province, officials say.
ISIS terrorists abducted and killed civilians as they were collecting firewood in the mountains on Tuesday in revenge for the death of one of their commanders, a provincial government official told Reuters news agency on Wednesday.
The carnage occurred late on Tuesday north of FirozKoh, the isolated capital of Ghor province.
"Afghan police killed a Daesh commander in Ghor province during an operation yesterday but Daesh fighters abducted some 30 civilians from near the provincial capital and shot them all dead in revenge," Abdul Hai Khatibi, a spokesman for the governor, said, using the Arabic acronym for ISIS.
Nasir Khazeh, the Ghor governor, told the AFP news agency that the bodies were found by the locals on Wednesday morning.
Ghor is one of the largest and most isolated provinces in the country. Its mountainous terrain and harsh winters have effectively sheltered it from the worst of the conflict with the Taliban.
It seems that ISIS terrorists in Ghor are former Taliban fighters because there has been almost reports about the terrorist group's activity in Central Afghanistan. ISIS has so far mostly been concentrated in Nangarhar state.
The Taliban and IS declared war on each other last year. The Taliban and ISIS have been locked in frequent clashes in Afghanistan since January 2015.