Asia
Taliban Kunduz Chief Killed in NATO Airstrike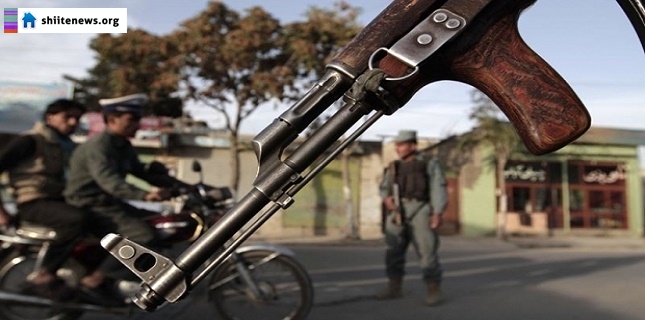 NATO airstrikes have killed a suspected "Taliban chief for Kunduz province" in northern Afghanistan, a day after the provincial capital Kunduz city was captured by the insurgent group, Afghan intelligence agency claimed Wednesday.
The Afghan National Directorate for Security (NDS) said in a statement that the Tuesday night airstrike targeted a group of suspected militants in the vicinity of an airport under Afghan government control in Kunduz city.
After fierce clashes with the Taliban on Monday, Afghan security forces had withdrawn to the outlying airport and was now said to be the only territory in the city under Kabul's control.
The Afghan intelligence agency, which said the NATO airstrike was coordinated with local Afghan forces, also claimed that Taliban`s shadow governor Mullah Salam, deputy shadow governor Zabih and 15 other militants were killed in the incident.
Like several allegations made in the past, the NDS again tried to connect the insurgent group and their slain members with Pakistan.
"Haris, chief of Pakistani Lashkar-e-Taiba militants in the province, was also killed in the attack," the statement added.
According to provincial police spokesman Sayed Sarwar Hussaini, Tuesday's air raids by Afghan and U.S. forces on Taliban killed in total "nearly 160 militants" in Kunduz.
"Three Arab fighters were among those killed following the air raids," Hussaini said.
Afghan air forces also struck Taliban`s alleged central command in Char Dara district Tuesday that destroyed 15 vehicles and a tank were destroyed apart from killing several militants, the spokesman said.
A NATO spokesman on Tuesday morning also said that the U.S.-led coalition carried out its first airstrike in Kunduz city after its capture by the Taliban; he did not give any casualty figures for that incident.
The Afghan Taliban, however, denied the death of any of their top commanders in Kunduz. Taliban spokesman Zabihullah Mujahid disputed all claims made by the Afghan authorities and claimed that the Taliban's so called shadow governor Mullah Salam was still alive. "Kabul regime gives out incorrect news to increase the moral of its soldiers," he said.
On the other hand, Taliban on Wednesday claimed to be making further gains in Kunduz and said that it had seized control of Bala Hisar, one of the two strongholds with Afghan security forces. It also said that many Afghan soldiers were either surrendering to Taliban or making a run towards the safety of the airport in Kunduz.
Afghan National Security Forces had launched a counter operation Tuesday morning to reclaim Kunduz city from Taliban. However, Afghan troops reportedly got stuck between Baghlan and Kunduz provinces due to heavily-mined roads and ambushes by militants.
According to a United Nations report released Wednesday, while thousands of people fled Kunduz city during the violence, thousands of civilians remained trapped inside and were being prevented from leaving the city by Taliban militants.