Asia
Afghan forces kill 110 Taliban militants during military operations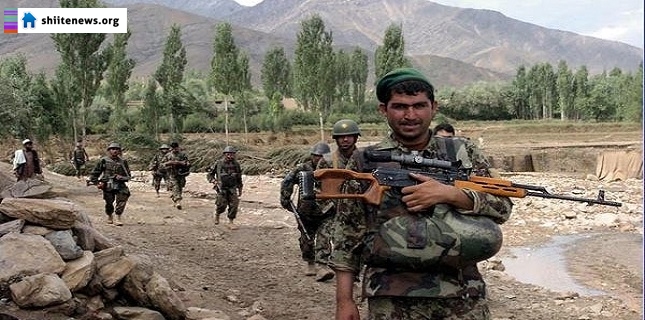 Afghan forces have killed more than 100 Taliban members and wounded over two dozen others during an operation to take back a strategic district in the country's southern province of Helmand from the militant group.
Spokesman for the Afghan military's 215th Maiwand Corps, Lieutenant Colonel Mohammad Rasoul Zazai, said at least 110 militants have been killed and 28 others wounded over the past few days in offensives aimed at wresting back control of Musa Qala, located about 165 kilometers (102 miles) north of the provincial capital, Lashkar Gah.
Omar Zwak, spokesman for Helmand provincial governor, also announced that fresh units of government forces have been deployed to Musa Qala to purge the area of Taliban militants.
He added that Afghan ground forces, backed by military airstrikes, are advancing in the area and moving toward militant-held positions.
Local authorities confirmed on Wednesday that Musa Qala has slipped into the hands of Taliban militants following a week-long battle.
More than two dozen Afghan security personnel have reportedly been killed and about 40 others have been injured due to the ongoing clashes in the troubled region. Reports say over 50 Afghan soldiers are also missing.
Taliban targets Afghan police
In a separate development, at least eight Afghan police officers have lost their lives and another 15 sustained injuries in separate attacks by Taliban militants in the eastern province of Ghazni.
Ghazni deputy provincial police chief, Colonel Asadullah Ensafi, said the security forces were killed and injured in Taliban attacks on police checkpoints in Andar and Qarabagh districts of the province on Friday.
Ensafi further noted that 16 Taliban members were killed and 17 others wounded late on Friday as Afghan military aircraft pounded a district in the provincial capital of Ghazni, situated 136 kilometers (84 miles) south of the capital, Kabul.
Afghanistan continues to face insecurity 14 years after the US and its allies invaded the country as part of Washington's so-called war on terror.
Although the invasion removed Taliban from power, many areas in the country are still beset with insecurity.