Asia
Taliban governor of Afghan province killed in bomb attack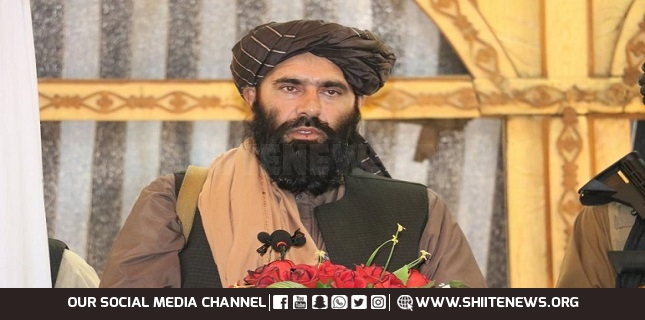 The Taliban governor of Afghanistan's northern province of Balkh, known for fighting against the Takfiri Daesh terrorist group, has been killed in a bomb attack.
The deadly incident occurred on Thursday when an explosion tore through Mohammad Dawood Muzamil's office, killing him and two others, police said.
"Today around 9 a.m. [local time] a blast took place inside the second floor of the governor's office, due to the blast (governor) Mohammad Dawood Muzamil has been killed with two civilians," said Mohammed Asif Waziri, Balkh's police spokesman.
Muzamil, who had just met with two deputy prime ministers and other senior officials visiting from Kabul on Wednesday, became one of the highest-ranking officials to have been killed since the Taliban rose back to power in 2021, following the chaotic withdrawal of US forces from the country.
No group has yet claimed responsibility for the attack, but it bears the hallmarks of assaults by Daesh, which is the biggest security challenge to the Taliban. The notorious terror faction has claimed a series of deadly attacks across Afghanistan in recent months, some on civilian targets and others on Taliban security forces.
The police spokesman added that police were investigating the attack and would provide more details once they became clear.
Separately, government spokesman Zabihullah Mujahid tweeted that Muzamil had been "martyred in an explosion by the enemies of Islam."
Muzammil was initially appointed governor of the eastern province of Nangarhar, where he led the fight against Daesh terrorists, before being moved to Balkh six months ago.
Daesh has a foothold in eastern and northern Afghanistan, particularly in Nangarhar, which is regarded as the terror group's base in the war-torn country.
Since seizing power, the Taliban have regularly raided suspected Daesh hideouts in the province. Taliban officials insist their forces have defeated Daesh, but observers say the terrorist group is still a key security challenge.
In the months leading to the US exit from Afghanistan, thousands of terrorists reportedly made their way to the country and were recruited by Daesh.
The Taliban government in Kabul is yet to be formally recognized by the international community.