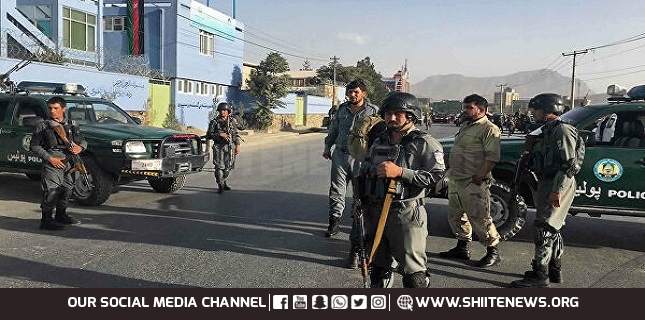 The Takfiri Daesh terrorist group has claimed responsibility for the deadly bombing attack on a military hospital in the Afghan capital of Kabul that left at least 25 people dead and more than twice as many injured.
The terrorist outfit said in a statement on its Telegram channel on Tuesday that five of its fighters had carried out "simultaneous coordinated attacks" on the medical site, with one fighter detonating an explosive belt at the entrance of the hospital before the storming of the facility by other fighters and opening fire on the personnel.
The 400-bed Sardar Mohammad Daud Khan Hospital, Afghanistan's biggest military hospital, was targeted by multiple bomb blasts earlier in the day.
Media reports cited eyewitnesses as saying that the explosions, followed by indiscriminate gunfire, led to chaos inside and outside the busy hospital.
The latest casualty toll said at least 25 people had lost their lives and more than 50 others sustained injuries as a result of the bombing attack.
Taliban spokesman Zabihullah Mujahid said the Daesh terrorists "wanted to target civilians, doctors and patients in the hospital," claiming that Taliban forces had repulsed the attack within 15 minutes.
Mujahid said Taliban "special forces" were dropped onto the roof of the hospital from one of the helicopters that the group had seized from Afghanistan's former US-backed government.
The Taliban spokesman added that four Daesh terrorists were killed while a fifth one was captured.