Asia
Tajikistan arrests suspected ISIL recruits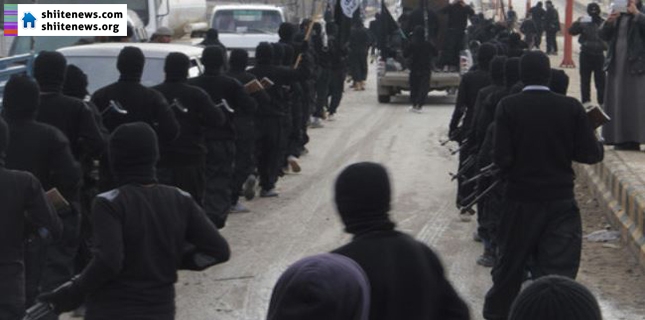 Tajikistan has laid under arrest almost 50 young men suspected of preparing to join the ISIL Takfiri terrorist group in Syria.
On Wednesday, Tajikistan's prosecutors said the arrests took place on grounds the men were preparing to join militants in Syria.
The men, aged between 20 and 30, were accused of "organizing a criminal group for participating in armed conflicts or warfare in other countries," said a statement by the regional prosecutor's office in the northern Sogd region.
Tajikistan's State National Security Committee (GKNB) estimated in October that "more than 200" Tajiks were fighting in Syria.
Tajik President Emomalii Rahmon has stressed the need for the militaries and security agencies of the Commonwealth of Independent States (CIS), a regional organization whose participating countries are former Soviet Republics, to coordinate their efforts closely to neutralize the ISIL threat.
The ISIL terrorists control some parts of Syria and Iraq. They are engaged in crimes against humanity in the areas under their control.
The United Nations has warned that unprecedented numbers of foreigners are flocking to Iraq and Syria to join extremist groups such as the ISIL despite US-led strikes on the groups' positions.
According to a report by the UN Security Council, 15,000 people have flocked to Syria and Iraq to fight alongside the ISIL or other such groups. The report added that the militants hail from more than 80 countries, which had not contributed to international terrorism before.