Asia
Taliban announced they will not hold direct talks with Afghan Government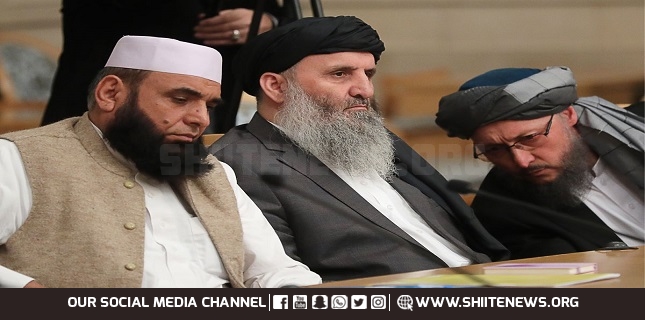 The Taliban have announced that they will not hold direct talks with the Afghan government and rejected a statement from a senior minister about plans to hold such a meeting in the next two weeks.
"Intra-Afghan talks will start only after a foreign force withdrawal is announced," said Suhail Shaheen, a spokesman for the Taliban's political office in Qatar on Sunday.
On Saturday, Abdul Salam Rahimi, the state minister for peace affairs, said the government would be represented by a 15-member delegation during direct talks with the Taliban "in the coming two weeks".
The United States has held several rounds of direct talks with Taliban officials in Qatar since late last year
The two sides are trying to strike a deal focusing on a Taliban demand for the withdrawal of US and other foreign forces, and a US demand that the Taliban not let Afghanistan be used as a base for attacks.
The "peace talks" held in the Qatari capital Doha have so far failed to produce significant results in restoring law and order to the conflict-stricken country.
Kabul doubts the Taliban's intention to stop attacks, given that the group ceaselessly continues its operations in spite of negotiations with the United States.
The US special envoy for Afghanistan talks, Zalmay Khalilzad, said negotiations between the Taliban and Afghans would happen after the United States "concludes its own agreement" with the militants.Reuters, citing sources privy to the talks, said the United States and the Taliban were expected to sign a memorandum of understanding this week to firm up a plan for the withdrawal of foreign troops.
About 20,000 foreign troops, mostly Americans, are in Afghanistan. The US and its allies invaded Afghanistan under the guise of the war on terror.
The military invasion ousted Taliban from power but some 18 years on, Washington is seeking truce with the militants who have gone from strength to strength.