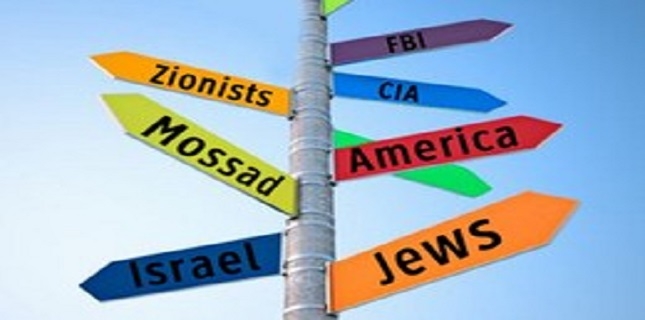 By H. Javan
The sun had barely risen on Saturday, February 10, 2018 when Israel deployed warplanes — reportedly at least two F-16 fighter jets — to conduct an airstrike against a position inside Syria, much as it casually had in the past.
The sun was far from the middle of the sky when it turned out nothing had gone casually this time around.
At least one of the Israeli F-16s was shot with a missile, fired by the Syrian air defense, inside Syrian airspace. It never reported back to base. And shortly afterwards, the Israeli military was collecting its charred remains in northern Israel.
The Israeli regime has conducted military attacks in Syria in the past, most of them incognito, with Tel Aviv refusing to publicly claim responsibility while wishing to be attributed credibility. In retrospect, the Israeli military would have wished to keep the Saturday strike incognito, too. If, that is, that would have been possible.
Little was left of the warplane's fuselage at its crash site on the ground, images of which appeared first on social media and only hours later on news agency feeds.
The two pilots of the jet parachuted out just in time for them not to die in roasting iron scrap but one of them was seriously injured anyway.
Rocket sirens were also sounded in northern Israel; bomb shelters were opened; and air traffic was halted at the Ben Gurion airport outside of Tel Aviv.
Then came reports of Benjamin Netanyahu, the Israeli prime minister, constantly holding security meetings with military and other staff, imaginably worried, and struggling to look composed in a political and military field of fight where, with Russian military presence, he has little room to wiggle.
Israeli officials attempted a lot of damage control, from claiming that the Israeli warplane had managed to leave Syrian airspace when it was shot, to saying that they were still investigating the cause of its crash some 24 hours after it was shot down.
Tel Aviv also claimed that the Israeli military had struck 12 more positions inside Syria in response to the downing of the plane.
Israeli officials also attempted to attribute some of the responsibility to Russian technology. The Israeli air force's second-in-command, Tomer Bar, said "at least four different types of Russian-made air defense systems, specifically the SA-5, SA-17, SA-6 and SA-3" had been involved in the downing of the Israeli F-16.
But all of that did little to help avoid the inevitable shattering of the Israeli military image that had come with the downing of the jet. No Israeli warplane had been downed since the first Israeli war on Lebanon, in 1982, and the Israeli military had attempted to capitalize on that fortuitous history to build an image of "invincibility" for its air force.
Which came to naught when the Syrian air defense comfortably acquired a radar lock on the Israeli F-16 (reportedly known in Israel as Sufa) and sent it down in flames and smoke.
Israeli media picked up that motif soon after the attack, with one Israeli columnist calling the downing of the jet "a blow to the national pride of a country that holds its air force as invincible."
All attention was thus duly on Syria's air defense performance.
But while the Syrian missile repository may be restocked, and its air defense technology upgraded, the most consequential development may be that Damascus now has adequate attention to spare to confront an aggressive Israel. And that has shaken Tel Aviv.
Syria war winding down means trouble for Israel
Syria first experienced Israeli aggression in 1967, when the Tel Aviv regime occupied parts of the Golan Heights. Then, in September 2007, the Israeli military attacked what it believed was a nuclear facility in Syria's Dayr al-Zawr, in an operation Tel Aviv never claimed responsibility for.
Ever since, Israeli attacks have occurred every now and then, often targeting what the Tel Aviv regime says are convoys of weapons headed for the Lebanese resistance movement of Hezbollah. Especially since 2011, when Damascus has been busy fighting a foreign-sponsored militancy, the Syrian military has absorbed many of those Israeli attacks.
But the Syrian conflict, as it played out over the past seven years, may now be on the cusp of its final chapter, mainly thanks to efforts by Iran, Russia, and Turkey, which have together steered a peace process for Syria known as the Astana process. Four de-escalation zones have been set up, covering much of Syria, and are being monitored under an arrangement designed by the three guarantor states.
The Syrian Arab Army has also retaken much of the territory that had been overrun by militants. The only parts still to be retaken are Idlib Province, in the northwest, and Ghouta, a suburb of the capital, Damascus.
As the Syrian military finds itself fighting less within Syrian borders, it may be ready to stop the occasional Israeli hit-and-runs.
Sovereign skies
In a statement shortly after the Saturday dawn attack by the Israeli jets on a base in central Syria, a group of forces allied to Damascus said it loud and clear: a "severe and serious" response would now await Israeli "terrorism" — the alliance's word for the repeated Israeli violations of sovereignty.
One party that signed off on the statement was Hezbollah, the Lebanese resistance movement that has been aiding the Syrian government fight the Daesh terrorist group near Lebanese borders.
Hezbollah is based in Lebanon, where, too, Israel feels comfortable carrying out almost daily airspace violations — what the Tel Aviv regime calls "routine reconnaissance missions."
And thus, there should be more than one lesson for Israel in the Saturday incident.
Hezbollah called the downing of the Israeli F-16 the "start of a new strategic phase." As that page has turned, Israeli pilots would be wise to keep one finger on the eject button at all times if they ventured into foreign skies ever again.