Articles
SCAF Condemns PM Nawaz's Disparage Over Shia Massacre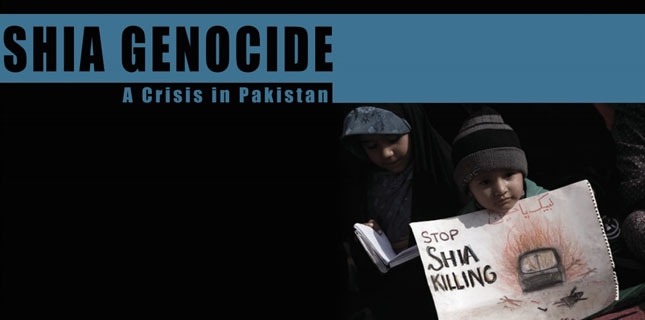 The recently established Shia Citizens Action Forum (SCAF), group of Shia professionals from different walks of life working on issues of concern to Shia community and society at large, condmened the current silence of our Prime Minister Muhammad Nawaz Sharif in his address at the floor of National Assembly.
SCAF, a non-partisan and non-funded organization, is reported to be working against extremism and supports tolerance and plurality.
In a recent letter to the editor to be published in one of his columns they strongly condemned the genocide of a particular faction and voiced against the mind-set that prevails in the government premises.
We Quote
Dear Editors
In Prime Minister Nawaz Sharif's muted condemnation of the attack on faith based groups in Pakistan during his speech in the National Assembly on August 10, 2016, there were some glaring omissions that were not expected of an elected leader.
Recalling the terrorist attacks on different sections of the society and faiths, PM Nawaz Sharif made no mention of the multiple attacks on Pakistan's Shia Muslim community. Estimated to be about 20 percent of Pakistan's population, thousands of Shias have been massacred by Takfiri groups in the last few decades. This omission was all the more glaring because the country's founder, Mohammad Ali Jinnah was a Shia Muslim. Incidentally Jinnah was also the main leader of the Muslim League which PM Nawaz Sharif leads today.
PM Nawaz Sharif, while mentioning the attacks on Hazaras, also failed to mention that the Hazaras are targeted because of their Shia faith. Instead he chose to perpetuate the same deliberate misdirection which reduces Shia Genocide in Balochistan to an ethnic issue.
Shia Genocide is taking place all over Pakistan and is being committed by the same nexus of externally-sponsored terrorist groups who have taken the lives of nearly 70,000 Pakistanis. The PM needs to understand that the national apathy to Shia Genocide is bad for Pakistan. This prejudicial attitude is blinding us to the fact that all other faith groups are now suffering the same fate as Pakistan's Shia Muslims.
Ali Abbas
Spokesman SCAF – Islamabad
Unquote