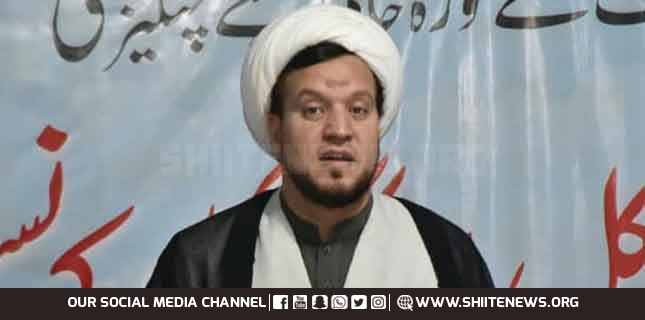 Shiite News: Majlis Wahdat Muslimeen Pakistan Central Deputy General Secretary Allama Ejaz Hussain Behshti said in a statement that he rejects the amendment of 298 A by the National Assembly through the Criminal Amendment Bill 2021.
The school of Shia does not support any bill that would cause unrest in the country and hurt the hearts of millions of Muslims.
Allama Ejaz Behashti further said that if the gentlemen sitting in the National Assembly had considered this bill even once, they would have known how serious a mistake they have made, but it is a pity that our assembly members insulted the Sahaba and insulted the name of Ahlulbayt.
He further said that today Shia school and every sensible person is protesting against this bill across the country.
Scholars across the country have rejected this bill in their Friday sermons and informed about its dangers. Now it is the responsibility of the government to reject this bill in the Senate.