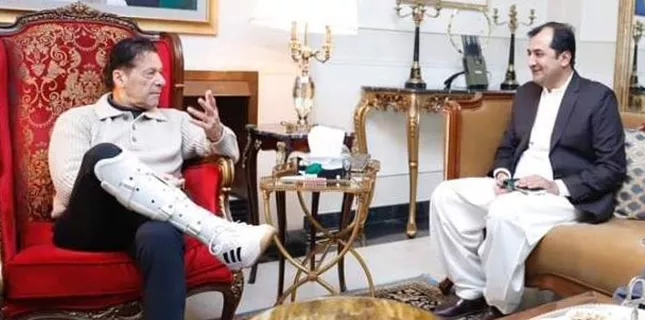 Shiite News: The inside story of the meeting between Gilgit-Baltistan Chief Minister Khalid Khurshid and PTI Chairman Imran Khan has come out.
In the meeting held at Lahore Zaman Park yesterday, Imran Khan instructed Khalid Khurshid to govern in GB "quietly" and increase communication among the people and said to say my greetings to the people of GB and also tell them that People of GB protect their lands and don't sell them to foreigners because the time comes that Skardu is going to be Switzerland through tourism.
According to the sources, Khalid Khurshid told Imran Khan that if necessary, he is ready to dissolve the GB Assembly today, to which Imran Khan said that it is not necessary at the moment, you should govern quietly and serve the people.
Chairman PTI also expressed his satisfaction on the performance of Khalid Khurshid.