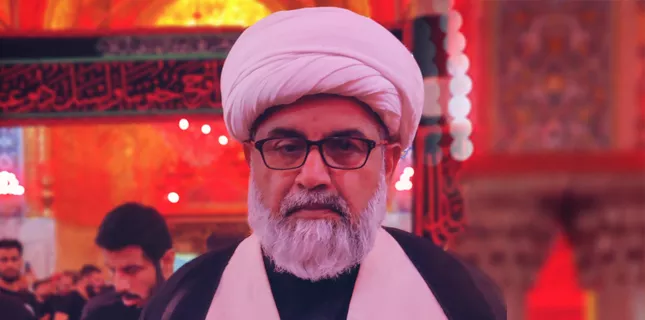 Shiite News: Chairman Majlis Wahdat Muslimeen Pakistan Allama Raja Nasir Abbas Jafari said in his statement on the occasion of the ninth anniversary of the martyrs of Karachi Shaheed Safdar Abbas, Shaheed Abdul Aleem Hazara and Shaheed Ali Shah Mousavi and the eleventh anniversary of Shaheed-e-Bedaari-e-Millat Askari Raza.
In the past, the sacrifices of the martyrs of Millat-e-Jafaria Karachi against the fascism and takfiriyat imposed on City of Quaid are unforgettable.
Martyrs of Karachi had broken the idol of fear with their pure blood. The eternal sacrifices of these great martyrs became a source of courage, perseverance and awareness for the Shiite nation.
The great sons of the school of Shiism in Shahr Qaid sacrificed precious lives for the security and stability of the beloved country, but we never took the law of the state into our hands.
Allama Dedar Jalbani and the eternal sacrifices of hundreds of martyrs are a beacon of light for us.
He said that Majlis Wahdat is the heir of the holy message of martyrs and the faithful party. Our party certainly represents a religion, but the focus of our struggle has never been communal politics.
In the light of the thought and philosophy of our martyred leader, we have always supported every oppressor even if he is an infidel and opposed every oppressor even if he is a Shia.
He further said that our fellow countrymen will continue the struggle for the implementation of a just system of government in Pakistan and freedom from external interference and slavery till the last drop of our blood.
These Martyrdoms are our heritage which we got from Karbala. Nation will never forget the path of their noble martyrs and they themselves will sacrifice their lives while following the same path.
MWM, like last year, this year also will pay tribute to the martyrs of the path of Wilayat and steadfastness from 1st to 10th of January across the country with devotion and respect.