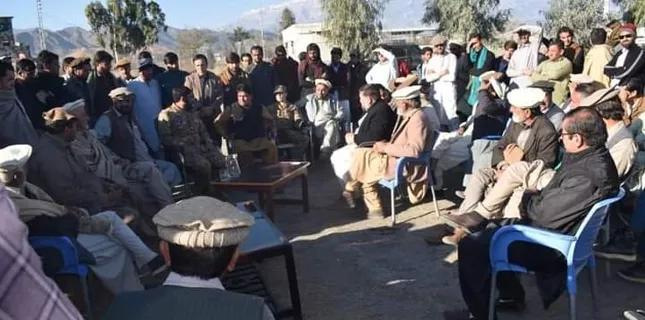 Shiite News: The ongoing jirga between Turi Bangash and Haji tribes over the Pak-Afghan border land dispute has come to an end.
Nations living on the both sides of the border decided to live in peace and show brotherhood. The Jirga preferred peace over disorder.
It was decided that the parties shall advise their Governments to erect a fence along the original Durand Line.
Both the countries will solve the problems through mutual understanding. Both the countries were stressed to returned each other's land.
At the government level, two officials from both countries, and 5 peoples from each of the two nations will negotiate, whose decision will be acceptable to both countries.
The decision of the Jirga was well appreciated by the Pakistani and Afghan people. This decision was warmly welcomed among the people on both sides of the border and have breathed a sigh of relief.