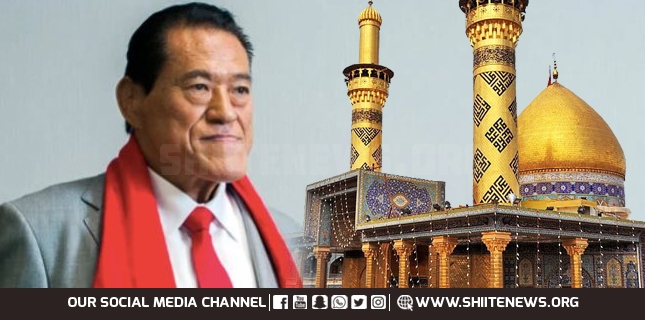 Shiite News: The famous Japanese wrestler and martial artist Muhammad Hussain (Antonio Inoki) died at the age of 79.
During his visit to Karbala in 1990, Antonio Anouki converted to Islam and after joining the School of Ahl al-Bayt (AS) adopted the Islamic name Muhammad Hussain.
The deceased came to Pakistan in 1976 and defeated Akram Pahlwan in a match. However, in June 1979, he suffered a 5th round defeat against Jhara Pehlwan.
Muhammad Hussain Anuki came to Karbala during the Iraq-Kuwait war when Saddam's army arrested some Japanese citizens.
The Japanese government sent him as a peace ambassador to Iraq to free the arrested citizens. May Allah forgive Muhammad Hussain, who converted to Islam after visiting Karbala and being the patron of Imam Hussain (AS).