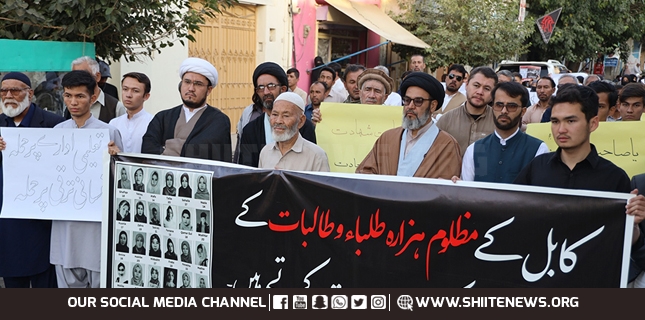 Shiite News: A protest rally was organized by the believers and scholars of Quetta Pakistan on Alamdar Road against the suicide attack on the local Shia school in Kabul.
In which religious scholars, local dignitaries and children including women participated. The protestors came from Wali Asr Masjid to Shohada Chowk on Alamdar Road in the form of a protest rally. The Kabul tragedy was condemned while chanting slogans against the Afghan Taliban in the protest.
On this occasion, the protesters also carried placards and pictures of martyrs of Kabul. Religious scholars addressed the rally and strongly condemned the incident.
Protesters said that the attack on the educational institution in Kabul is an attack on the future. They demanded international human rights organizations to provide protection to the Hazara people belonging to the Shia community.