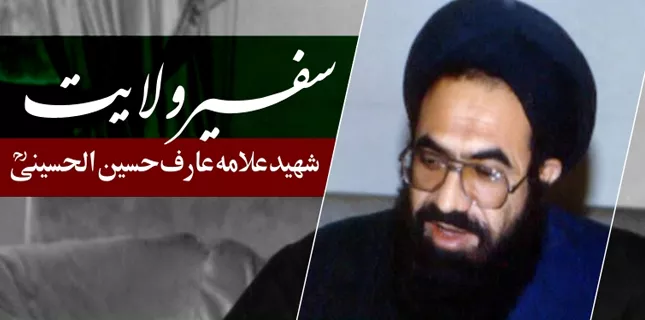 Shiite News: The sad demise of Shaheed Quaid-e-Millat Jafaria Pakistan Allama Syed Arif Hussain Al Hussaini has completed 34 years today, the dawn of August 5, 1988 rose with the message of Jafaria's orphanhood and set leaving the entire nation in tears.
Even after the passing of 34 years, the rule of Shaheed Arif Hussain Al Hussaini still remains in millions of hearts.
His personality is considered a role model. Even today, the nation looks for the effigy of martyred Quaid Allama Syed Arif Hussain Hussaini in every religious leader.
It should be noted that Shaheed Quaid Allama Arif Hussain Al Hussaini was shot and martyred on the morning of August 5, 1988 by a stony Takfiri terrorist when he was going down the stairs from the upper floor to the lower floor to perform the Fajar prayer in his madrassa Maharif-e-Islami Peshawar.
The news of his martyrdom spread like wildfire all over the world and people started madly heading towards Peshawar. And a sea of people attended his last view and funeral prayer in Peshawar.
His burial was in his native village namely Pehwar.
In his condolence message at the time of martyrdom of Quaid Allama Syed Arif Hussain Al Hussaini, the founder of Islamic Revolution Hazrat Ayatollah Imam Khomeini said today I have lost my dear son, was dire need of Pakistani nation, May the thoughts of this martyred Syed Arif Hussain al-Husseini live forever.