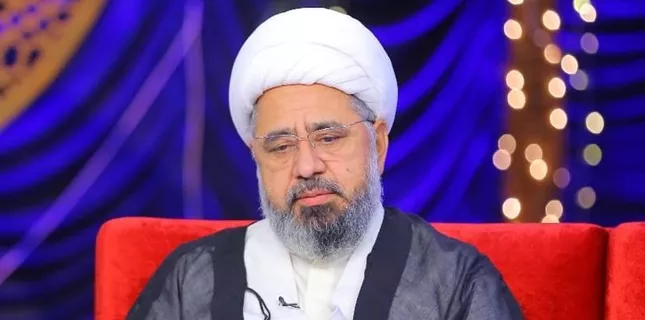 Shiite News: Allama Muhammad Amin shaheedi, the head of Ummat-e-Wahidah Pakistan, in his special message regarding Hajj and Eid-ul-Adha, said that in the spiritual and great moments of Hajj and Eid, we pray to Allah to awaken the Muslim Ummah and to understand the Ibrahimic sacrifice.
May the leaders of the Ummah to recognize the Nimrod of the time and to sacrifice their Ismael according to the Sunnah of Abraham, and to unite to defend and protect the common interests of Islam.
Highlighting the philosophy of Hajj, he said that Hajj has been made obligatory on Muslims by Allah with certain conditions. Therefore, we should perform it according to the philosophy behind the Hajj. During Hajj, according to the command of God Almighty, the pilgrims abstain from many halal things. The purpose of this exercise is obedience to God.
In the same way, the philosophy of stoning the devil is that every person who throws pebbles expresses his hatred with evil. The real disgust is that after returning from Hajj, all people should start their lives with obedience to Allah and help the oppressed people.
Hajj means freeing oneself from the evil of Satan. After that, when the pilgrims return to the Ka'bah of Allah, they should announce that they have returned to Allah and will not go back to Satan.
In his message to the Muslim Ummah, Allama Amin Shahidi said that the Muslim rulers and the people must get rid of the intellectual slavery of the Western powers in order to achieve common interests. It is not enough for Muslim rulers to pray together in the house of Allah with people of the same religion and faith. Islam is a religion of self-civilization, which teaches to maintain a pure connection between Allah and His servants.