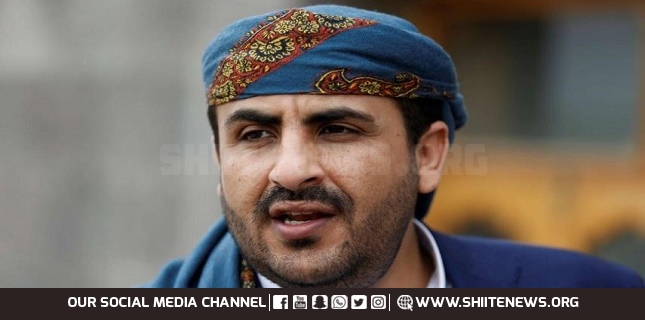 The head of the Sanaa negotiation delegation Mohamad Abdulsalam commented Tuesday on the Saudi coalition spokesperson Turki Al-Maliki's statements justifying the scandal of extracting movie scenes and claiming it showed missiles in the Yemeni port of Al-Hudaydah.
Abdulsalam described Al-Maliki's statements as "laughable and pathetic."
He added that these statements aim to cover up the recent resounding scandal, noting that Al-Maliki acknowledges this scandal and calls it a "margin of error."
The head of the Sanaa negotiation delegation expressed that this "margin of error" is repeatedly leaving civilian victims as a result of the Saudi coalition led by the US.
Earlier, Al-Maliki justified in press statements the fabricated scenes, alleging they were passed in a wrong way and claiming the scandal is part of the "marginal error" while dealing with sources.
The coalition had published a video in which it claimed it showed scenes from the site of assembling and installing ballistic missiles in the port of Al-Hudaydah. However, the scenes were cut from the American 2020 Severe Clear documentary.
It is noteworthy that the Saudi coalition's spokesperson Turki Al-Malki also showed reporters a fabricated clip claiming "Hezbollah's involvement in Yemen and the use of Sanaa airport to target Saudi Arabia."
Nevertheless, a senior Yemeni source told Al Mayadeen that the personnel in the video published by the Saudi coalition "is not Lebanese and does not include any Lebanese images."