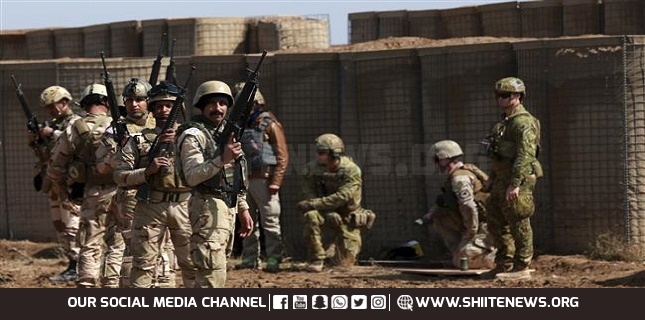 A Katyusha rocket has hit an Iraqi military base hosting US forces near Baghdad International Airport, Iraqi security and military sources say.
The sources said nobody was hurt in the incident, which occurred on Wednesday morning.
Late on Tuesday, Iraqi media reported that four rockets had hit a US military camp close to the airport in the capital.
"Several missiles fell a short time ago near Baghdad International Airport, and the place of their launch is not yet known," Iraq's Arabic news channel Alsumaria announced, without giving further details.
[This item is being updated.]