Yemen
Yemen's FM condemns Saudi's bombing in Taiz, vows "strong response"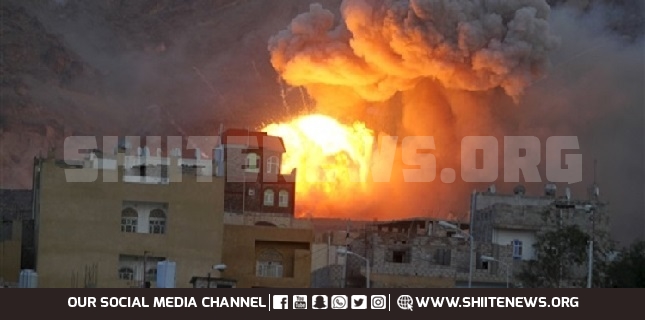 Yemen's Foreign Ministry has condemned Saudi's bombing of the southwestern province of Ta'izz, vowing a "strong response".
A ministry official, who was speaking on condition of anonymity, told Saba news agency that the fresh Saudi killing was yet another flagrant violation of international law and human values.
It also warned that the crime would be met with a "strong response and retaliation."
Saudi warplanes targeted two houses in the Khadir district of Ta'izz on Friday, killing at least eight members of a family.
The airstrike also left five Yemeni civilians wounded, reports said.
The spokesman for Yemen's Houthi Ansarullah movement denounced the Ta'izz killing, stressing that it would only increase the Yemeni people's resolve to confront the Saudi aggression.
"Killing and injuring a number of citizens is considered a continuation of the aggressive bloody approach in targeting civilian houses," Mohammed Abdul-Salam said.
He further expressed regret that the bodies of innocent Yemeni women and children do not lead international parties to stop lucrative arms sales to aggressor regimes.
Saudi Arabia and its allies have been waging a brutal war on Yemen since March 2015 in an attempt to reinstall the country's Riyadh-allied former regime and crush the Houthis — objectives that have failed to materialize due to Yemenis' stiff resistance.
The Western-backed military aggression, coupled with a naval blockade, has destroyed Yemen's infrastructure and led to a massive humanitarian crisis.