Saudi Arab
Yemen
Missile Attack on Abha Airport Could Be Game Changer for Yemen's Army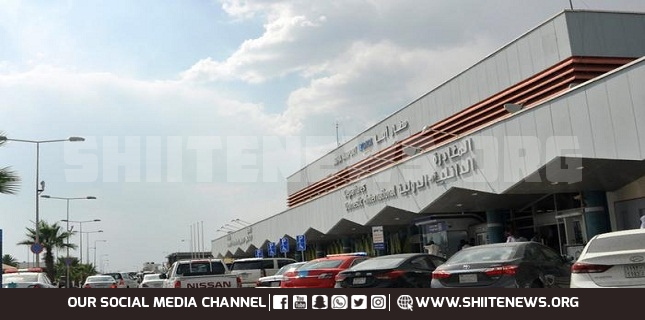 A recent retaliatory missile attack by Yemeni armed forces on a Saudi Abha airport could be a "game changer" in the ongoing Saudi-led war against the impoverished Arab country, says an American analyst.
"What the missile strike on the airport shows is that Yemen has been able to successfully defend itself against the ongoing attacks that are being waged by the coalition," Keith Preston, director of Attackthesystem.com, told Press TV on Wednesday.
Despite the fact that Yemen is experiencing one of the world's "most significant humanitarian crisis", it has still been able to hold its position in the face of the coalition, he added.
Earlier on Wednesday, the Rocketry Force of the Yemeni Army and Popular Committees announced that it had targeted the Abha airport in the kingdom's southwestern Asir region with a cruise missile and brought a halt to air traffic in the area.
Later, the Saudi-led coalition waging war on Yemen confirmed the strike on the airport.
The Virginia-based analyst said the attack highlights the coalition's military weakness against Yemen's army and also draws attention to the fact that it has been unable to achieve victory after four years.
The United Arab Emirates is Saudi Arabia's key ally in its war on Yemen.
Preston further said such attacks could upset both Riyadh and Dubai's trade activities.
"One thing about attacking airports is that Saudi Arabia and the UAE alike are both heavily dependent on international commerce for their economy. The UAE, in particular, is a major international trade center in the region. So making air travel unsafe in the region would have the effect of undermining the economies of Saudi Arabia and the UAE to a significant degree."
He said the missile strike could also change the game on the ground in favor of Yemeni troops and fighters from the Houthi Ansarullah movement.
"It (the missile strike) can potentially be a game changer in the sense that the attack by Yemen has raised the cost to Saudi Arabia when Saudi Arabia and other members of the coalition are faced with these kinds of internal attacks."