Yemen
Yemen: 6 civilians including children killed in Saudi strikes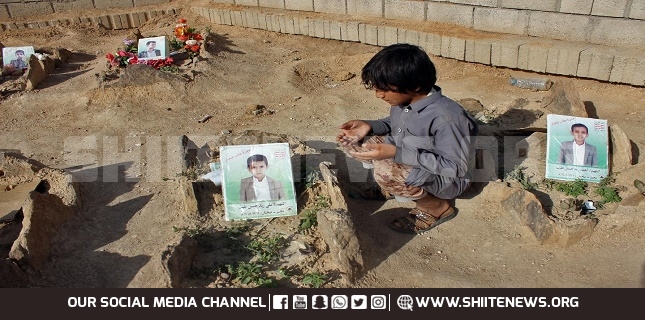 At least six civilians, including children, have been killed and dozens of others wounded in multiple airstrikes by a Saudi Arabian-led coalition on various neighborhoods of Yemen's capital, Sana'a.
According to Yemen's Arabic-language al-Masirah television network, Saudi-led fighter jets pounded various parts of the capital on Thursday, killing at least six civilians, four of whom were children from one family, and wounding dozens more.
Medical officials said the death toll could rise due to the intensity of the strikes and the number of those who have been seriously injured. They added that there could be other civilians, dead or wounded, under the rubble.
Most of the strikes targeted residential areas in Sana'a, the officials said.
Warplanes also struck a building of Yemen's Ministry of Information, al-Masirah added. There were no immediate reports about possible casualties or the extent of the damage caused.