Yemen
Abu Dhabi within range of Yemeni missiles: Army spokesman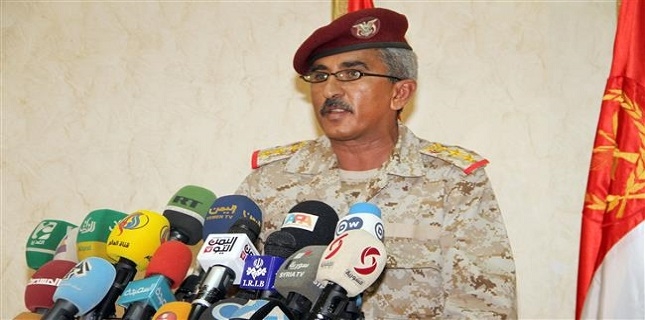 Yemen's army spokesman has warned the UAE that its capital, Abu Dhabi, is "no longer safe" from missiles fired in retaliation for the Saudi-led military campaign on the impoverished state.
"From now on Abu Dhabi is no longer safe, it will be within our ballistic missiles' range," Brigadier General Sharaf Ghaleb Luqman said in a statement carried by Yemen's official Saba news agency on Friday.
Luqman also urged investors in Abu Dhabi to take his warning seriously.
The UAE is a key member of a Saudi-led invasion that began in March 2015 in support of Yemen's former Riyadh-friendly government and against the Houthi Ansarullah movement.
The offensive has killed and injured over 600,000 civilians, according to the Yemeni Ministry of Human Rights.
Elsewhere in his statement, the spokesman said the Yemeni army would confront the military escalation by the UAE forces in the country's western coast in Hudaydah.
"Yemen's army supported by popular committees has recaptured most of the areas in the western coast," he said. "Islands and areas, where the occupation forces of the Saudi-UAE-led coalition are stationing, will be a cemetery."
The remarks came amid a recent military build-up by the UAE-backed forces in Yemen's western port city of Hudaydah and the Socotra Island.
Luqman further rejected reports of advances by the Saudi-led coalition in Yemen's northern Sa'ada Province as false.
Saudi Arabia has also imposed a blockade on Yemen, which has halted humanitarian deliveries of food and medicine to the conflict-ridden state.
Several Western countries, the US and the UK in particular, are accused of being complicit in the aggression as they supply the Riyadh regime with advanced weapons and military equipment.
Yemeni forces regularly target positions inside Saudi Arabia in retaliatory attacks against the Riyadh-led military operation.
Five Saudi soldiers slain in Yemeni attack
On Friday, Arabic-language al-Masirah television network reported that Yemeni forces had attacked Saudi military positions in the kingdom's southwestern Jizan region, killing five soldiers.
The Yemeni army's artillery unit also targeted Saudi army positions in the same region, the report said.
It further noted that Yemeni forces had managed to thwart an operation by Saudi and Sudanese mercenaries in the Alab crossing situated in the Asir region. Several mercenaries were killed and injured in the incident.