Yemen
Houthis vow to step up missile attacks on Saudi oil facilities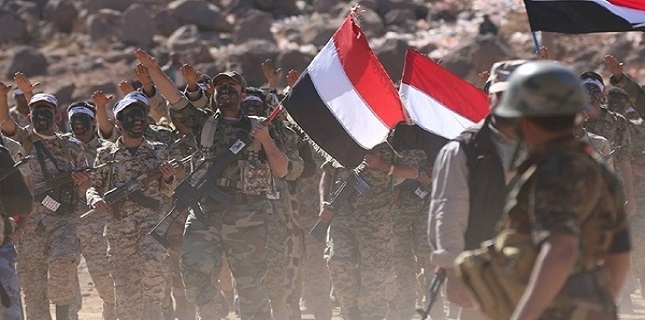 Yemen's popular Houthi Ansarullah movement has said it would step up its strikes on Saudi Arabia's oil facilities in retaliation for the kingdom's three-year invasion of the impoverished country.
The kingdom launched a massive military aggression against its southern neighbor in March 2015 to restore the country's Riyadh-allied government. The offensive has killed and injured over 600,000 civilians, according to the Yemeni Ministry of Human Rights.
The Houthis have been defending the country in the face of the onslaught by staging missile and sniper counterattacks against Saudi-based targets, as well as fighting Saudi-backed militants inside Yemen.
Mohammad al-Bukhaiti, a top figure in the movement's Supreme Political Council, told The Financial Times that the fighters were manufacturing their own missiles, dismissing Riyadh's accusation that Iran was delivering the projectiles to the fighters.
"The Yemenis have added new systems for manufacturing missiles, so more missiles are targeting Saudi Arabia as a part of an escalation," the British daily quoted him as saying in an interview.
On Saturday, the Houthis fired eight missiles at a number of "economic and vital targets" in the southwestern Saudi region of Jizan. Yemen's Arabic-language al-Masirah television network cited a military source as saying that the projectiles hit their targets with great precision.
Al-Bukhaiti said the counterattack "was only the beginning of the response" to the killing of Saleh al-Samad. The head of the Supreme Political Council was assassinated by Saudi forces last week.
"Yemenis will not pass on the death of Samad easily and they will do their best to take revenge for him," Bukhaiti said.
Graham Griffiths, a senior analyst at the Control Risks consultancy, told FT that the attacks had raised concerns for the safety of Aramco staff and assets.
"This perception of the risk is likely to greatly increase if even a single strike hits a sensitive target," he said. "The sustained pace of the attacks allows the Houthis to demonstrate that despite three years of war, they can still retaliate against a much more powerful foe."
So far, the Houthis have successfully hit facilities belonging to the Saudi state oil giant on many occasions.
Bukhaiti said the Houthis would continue their tit-for-tat strikes until Riyadh "stops its aggression completely."