Yemen
US fighters pound Sa'ada, martyred 120 innocent Shias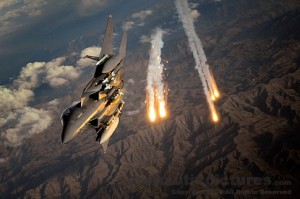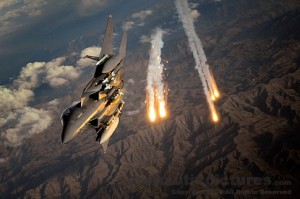 Sa'ada, Yemen (SN) At least 120 Houthi Shias  have lost lives and 44 others sustained injuries as US fighter jets took part in air strikes in the northwestern Yemeni province of Sa'ada.
"The US air force perpetrated an appalling massacre against citizens in the north of Yemen as it launched air raids on various populated areas, markets, refugee camps and villages along with Saudi warplanes," the northern Yemen-based Houthi Shia fighters said.
 
They added, "The savage crime committed by the US air force shows the real face of the United States. It cancels out much touted American claims of human rights protection, promotion of freedoms of citizens as well as democracy."
The US military continues its air raids on Yemen's northern beleaguered regions of Amran, Hajjah and Sa'ada which have already been the target of joint Saudi-Yemen offensive against the Houthi fighters.
The conflict in northern Yemen began in 2004 between Sana'a and Houthi fighters. The conflict intensified in August 2009 when the Yemeni army launched Operation Scorched Earth in an attempt to crush the fighters in the northern province of Sa'ada.
The Houthis accuse the Yemeni government of violation of their civil rights, political, economic and religious marginalization as well as large-scale corruption.
The Saudi air force has further complicated the conflict by launching its own operations against Shia resistance fighters.
Houthi fighters say that Riyadh pounds their positions and that Saudi forces strike Yemeni villages and indiscriminately target civilians. According to the fighters, Saudis use toxic materials, including white phosphorous bombs, against civilians in northern Yemen.
The UN High Commissioner for Refugees estimates that since 2004, up to 175,000 people have been forced to leave their homes in Sa'ada and take refuge at overcrowded camps set up by the United Nations.
Houthi Shias have condemned, in a statement, US military involvement in the Yemeni government's offensive against the Shiite Muslims in north of the country. 
The Information Office of Houthis issued the statement on Wednesday.
The statement slams the US Tuesday's air raid against the Shia Muslims in north of the country which martyred at least 120 civilians including women and children.
US officials have kept silence and have not commented on the incident yet.
The fighters posted videos on the Internet that showed people trying to clear rubble covering human bodies.
US air forces also launched 20 air strikes on various parts of Saada on Monday.