Yemen
45 Saudi Soldiers Killed along Yemen Border in February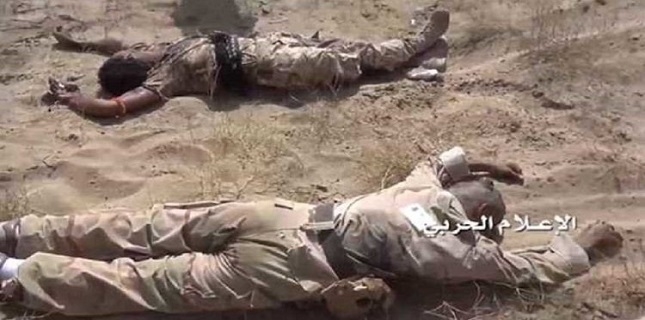 45 Saudi soldiers were killed in February along border with Yemen, according to well-informed sources.
Al-Massirah Yemeni channel cited a tally based on announcements made by Saudi media, adding that in this month 19 soldiers were also injured.
The tally noted that the soldiers were killed or injured during retaliation attacks by Yemeni revolutionaries in Jizan, Najran and Assir.
According to Al-Massirah, the real number of casualties could be more especially that Riyadh have been evading real figures throughout three years of aggression on Yemen.
Yemen has been since March 2015 under a brutal aggression by Saudi-led coalition, in a bid to restore power to fugitive former president Abdrabbuh Mansour Hadi.
Tens of thousands of Yemenis have been injured and martyred in Saudi-led strikes, with the vast majority of them are civilians.
However, the allied forces of the Yemeni Army and popular committees established by Ansarullah revolutionaries have been heroically confronting the aggression with all means, inflicting huge losses upon Saudi-led forces.
The Saudi-led coalition – which also includes UAE, Bahrain, Egypt, Morocco, Jordan, Sudan and Kuwait – has been also imposing a blockade on the impoverished country's ports and airports as a part of the aggression.