Yemen
Yemen's former PM to flee Aden as separatist seize presidential palace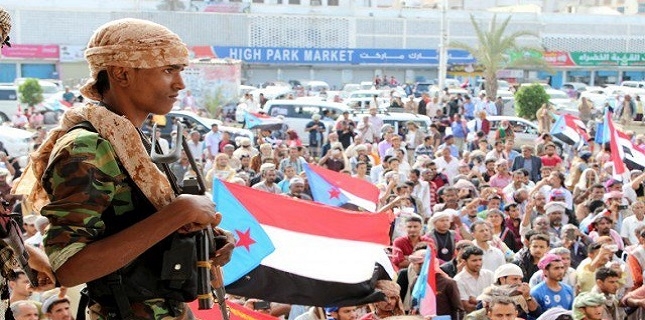 Yemen's self-proclaimed prime minister is reportedly preparing to flee to Saudi Arabia after the UAE-backed separatists seized the presidential palace in the southern port city of Aden, where they have been engaged in fierce clashes with rival Riyadh-sponsored militants.
The Associated Press cited "officials" in Aden, as saying on condition of anonymity as saying that separatist militants with the so-called Southern Transitional Council fought all way to the gates of the Palace of Maashiq in the district of Crater in Aden overnight on Monday.
The sources said that the prime minister of the former Yemeni government, Obaid Bin Daghar, is to leave the country for Saudi Arabia imminently.
The fresh outburst began on Sunday after the separatists managed to take control of a number of sites and military camps run by the former Yemeni administration following intense clashes with Saudi mercenaries.
According to the International Committee of the Red Cross, over 36 people have been killed and nearly 200 others injured during the clashes on Sunday and Monday.
Reports on Monday said the council had sent a large number of armed members from Dhale and Shabwah Provinces, respectively in southwestern and south-central Yemen, to Aden.