Yemen
Yemen: At least 6 civilians are killed in Saudi airstrikes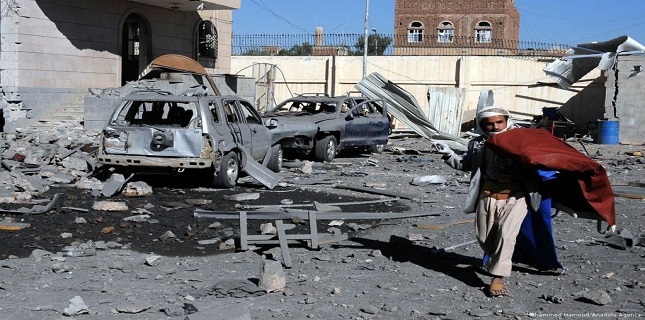 Saudi warplanes have launched a series of attacks on Yemen's western province of Hudaydah, killing at least six people.
Late on Monday, Saudi fighter planes attacked a farm in the province's al-Jerahi directorate killing two farmers and injuring several more.
Four more civilians were killed when Saudi jets launched air raids on agricultural land in the province's al-Khokha region.
Earlier in the day, eight civilians were killed and five others were wounded when Saudi military aircraft struck targeted their vehicle as it was travelling along a road in the Ahem area of Yemen's northwestern province of Hajjah.
On Sunday, a UN panel compiled a detailed report of civilian casualties caused by the Saudi military and its allies during their war against Yemen, saying the Riyadh-led coalition has used precision-guided munitions in its raids on civilian targets.
The report, which has been devised for the UN Security Council, has not been made public, but Al Jazeera said it was allowed to view a copy.
More 13,600 people have been killed since the onset of Saudi Arabia's military campaign against Yemen in 2015. Much of the Arabian Peninsula country's infrastructure, including hospitals, schools and factories, has been reduced to rubble due to the war.
The Saudi-led war has also triggered a deadly cholera epidemic across Yemen.
According to the World Health Organization's latest count, the cholera outbreak has killed 2,167 people since the end of April and is suspected to have infected 841,906.