Yemen
Saudi warplanes kill more than 70 people in Yemen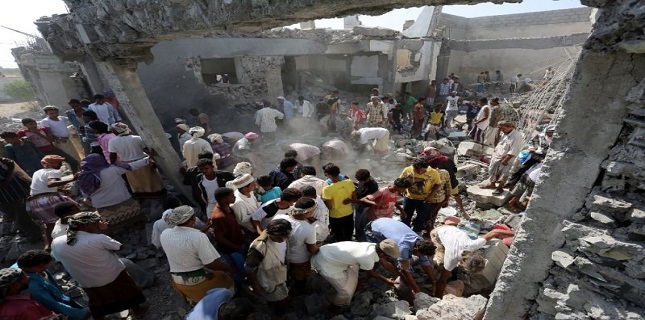 More than 70 Yemeni people have been killed in airstrikes by Saudi warplanes on the impoverished country of Yemen, reports said Friday.
Yemen's al-Masirah television network said the Saudi warplanes bombed a market in the Mawza district in the west of Ta'izz province on Friday. According to a preliminary count, the airstrike left eight people dead and 15 others injured.
At least 15 people also lost their lives in Saudi air raids on the northern province of Sa'ada. According to al-Masirah, 12 of the victims were killed in two airstrikes that hit a market and a car in the Munabbih district. The three other victims, including two women, were killed in earlier air raids on the districts of al-Dhaher and Shada. The aerial attacks also left five people injured in the northern province.
Medics and security sources also reported on Friday that Saudi air raids claimed the lives of 28 people around Yemen's west coast.
Saudi airstrikes also killed another 20 people, mostly women and children, in al-Hudaydah Province, in Yemen's northwest.
The airstrikes were carried out against residential areas on Friday. Another 10 people were injured.
Saudi Arabia has been incessantly pounding Yemen since March 2015 in an attempt to crush the popular Houthi Ansarullah movement and reinstate the former Yemeni president, Abd Rabbuh Mansur Hadi, a staunch ally of the Riyadh regime.
More than 12,000 people have been killed since the onset of the campaign. Much of the Arabian Peninsula country's infrastructure, including hospitals, schools and factories, has been reduced to rubble due to the war. The Saudi-led war has also triggered a deadly cholera epidemic across Yemen.