Yemen
32 flights to Yemen have been canceled since Saudi tightened blockade: UN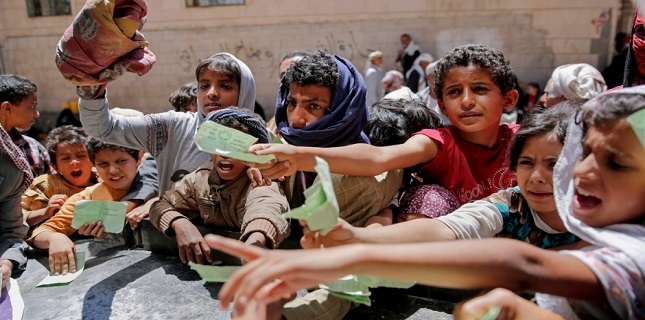 The United Nations Office for the Coordination of Humanitarian Affairs in the Yemeni capital, Sana'a, has said that a total of 32 flights to Yemen have been canceled since the regime in Riyadh ordered a tightening of the blockade of the impoverished country.
Ahmed Ben Lassoued, a media official at the UN office, said Wednesday that 220 staffers were waiting to enter Yemen from Djibouti and Amman and another 330 were ready to depart from Sana'a and other duty stations in northern Yemen.
"The blockade imposed on the humanitarian flights is severely hampering humanitarian operations, impeding humanitarians to provide much-needed assistance to millions of people who rely on it for their survival," said Ben Lassoued.
On Wednesday, the International Rescue Committee also called for a swift halt to the blockade, saying it is creating "humanitarian misery for millions of Yemenis."
The New York-based humanitarian organization said the siege, which the Saudis tightened earlier this month to pressure the Houthi Ansarullah movement, was a "collective punishment" of the Yemenis.
The aid group said it was a disgrace for the international community to remain silent in the face of such a deadly blockade as it had even "enabled" the Saudis to restrict the Yemenis' access to humanitarian aid.
More than 10,000 people, most of them civilians, have been killed in the two years of the Saudi-led military campaign against Yemen. More than three million have also been displaced as a result of the devastating airstrikes which have heavily affected Yemen's already fragile infrastructure.