Yemen
Fire outbreak at Mas camp in Marib after the rocket attacks by The Army and the Committees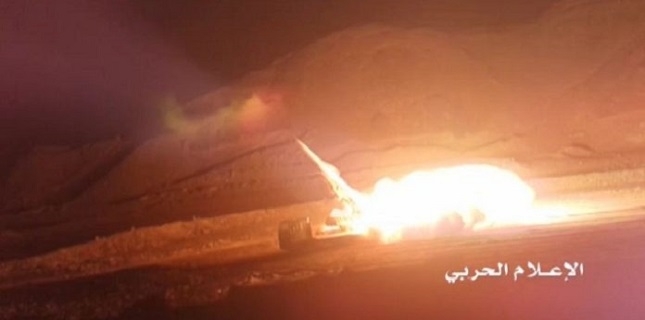 The fire broke out Tuesday night in the arms stores of mercenaries' aggression at the Mas camp in Marib, after a rocket attack on the camp.
A military source said that the rockets of the army and the Popular Committees targeted a barrage of Katyusha rockets concentrations of mercenaries aggression inside the Mas strategic camp in the province of Marib, which led to the fire in the arms stores belonging to mercenaries, confirming the hearing of huge explosions accompanied by the fire that broke out in the camp.
Fifteen mercenaries were killed and wounded by bullets from the army and the popular committees on Tuesday in the provinces of Marib and al-Jawf.