Yemen
Two killed in southern Yemen in new US drone strike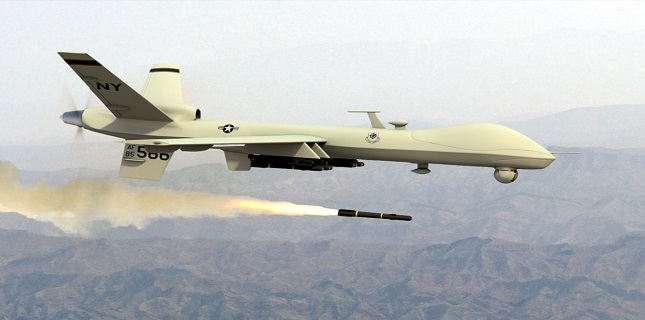 An American drone has struck Yemen's southern province of Abyan, killing two suspected al-Qaeda militants.
The targeted people were traveling on a motorbike on the outskirts of the town of Wadei when the airstrike was carried out during the late hours of Saturday.
Similar strikes have recently claimed more lives in the Arab country.
Yemen's al-Qaeda branch, known as Al-Qaeda in the Arabian Peninsula (AQAP), operates in several provinces, including Abyan, Shabwa and Bayda. The group has taken advantage of over two years of a bloody campaign by Saudi Arabia against the impoverished country. The drone strikes continue alongside the Saudi military aggression.
Washington's drone operations were initiated by former President George W. Bush in 2004. The airstrikes increased under the administration of former President Barack Obama.
US President Donald Trump recently given the CIA a new authority to launch drone strikes across various parts of the world in line with Washington's so-called war on terror.
The United States claims the airstrikes target members of terrorist groups such as al-Qaeda and other militants, but according to local officials and witnesses, civilians have also been the victims of the attacks in many cases.