Yemen
Yemen War, Saudi Aggression Threaten Millennia-Old Mummies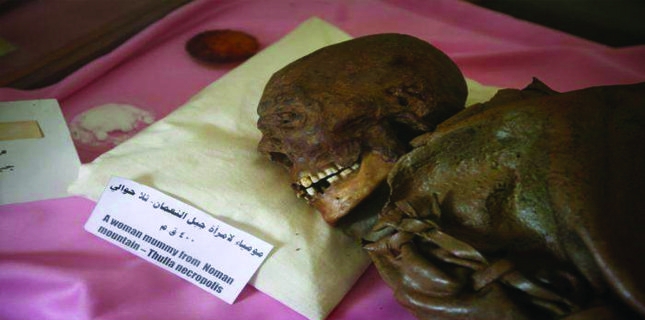 Now the conflict threatens to erase a unique part of the country's ancient history.
A collection of millennia-old mummies at Sana'a University Museum in the Yemeni capital could face destruction as a result of the war.
With electricity intermittent at best and the country's ports under Saudi-led blockade, experts are fighting to save the 12 mummies in the face of heat, humidity and a lack of preservative chemicals.
Some of the remains, from pagan kingdoms that ruled the region around 400 BC, still have teeth and strands of hair.
"These mummies are tangible evidence of a nation's history," said Abdulrahman Jarallah, head of the archaeology department at Sana'a University, but "even our mummies are affected by the war."
"Mummies need a suitable, controlled environment and regular care, including sanitization every six months," he told AFP.
"Some of them have begun to decay as we cannot secure electricity and the proper preservative chemicals, and we're struggling to control the stench."
"We're concerned both for the conservation of the mummies and for the health of those handling them," Jarallah said.
The mummies are among a host of priceless ancient remains threatened by conflicts across the region.
From Syria's Palmyra to Libya's Leptis Magna, millennia-old historical remains face looting and destruction in various parts of the Middle East.