Yemen
Yemeni forces down Saudi helicopter in Hudaydah province: TV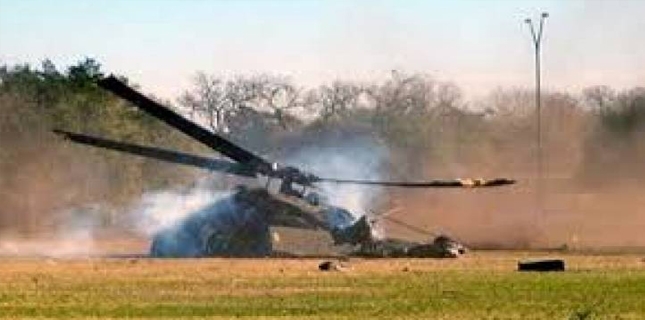 Yemeni army soldiers and fighters from Popular Committees have shot down an Apache helicopter operated by Saudi Arabia in the western province of Hudaydah, a report says.
The chopper was brought down in Hudaydah's Bayt al-Faqih district on Thursday, Arabic-language al-Masirah television network reported.
On January 25, the Yemeni forces shot down another Apache helicopter belonging to the so-called Saudi coalition in Dhubab neighborhood of Ta'izz province.
Separately on Thursday, al-Masirah reported that a Saudi trooper had been killed in the al-Dukhan military base in the kingdom's southwestern Jizan region.
Nine other Saudi soldiers lost their lives in several places across Saudi Arabia's southern area, including Jizan's al-Dafinah village.
According to later reports, one of the slain soldiers came form the United Arab Emirates (UAE).
In a statement carried by the UAE state news agency, WAM, the Emirati armed forces identified the soldier as Zakariya Suleiman al-Zaabi.
Some 85 Emirati soldiers have been killed since the beginning of Saudi Arabia's military campaign against Yemen two years ago.
Additionally on Thursday, Yemeni fighters manged to thwart a attack by Saudi mercenaries on a border crossing near Saudi Arabia's southern region of Najran and inflicted heavy losses on the militants.
Yemeni sources also said a number of Saudi mercenaries were killed and injured in Najran's al-Khazra' crossing following a mine explosion.
Elsewhere, Saudi mercenaries shot dead a Yemeni woman in the town of Ma'afir in Ta'izz province.