Yemen
Yemen could face famine if no immediate action taken: UN officials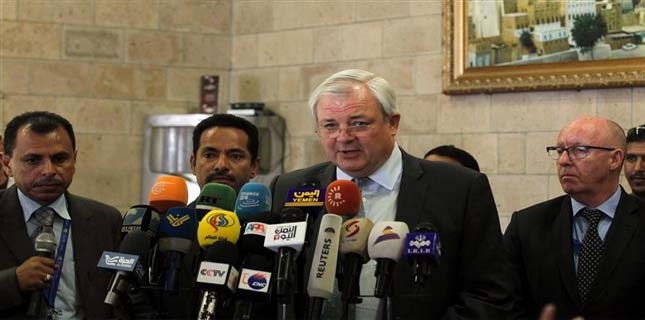 United Nations officials have warned about the dire humanitarian situation in Yemen in the wake of the nearly two-year-old Saudi war in the impoverished Arab country, stating that Yemen could face famine this year.
"The conflict in Yemen is now the primary driver of the largest food security emergency in the world," UN Under-Secretary-General for Humanitarian Affairs Stephen O'Brien told the Security Council on Thursday.
"If there is no immediate action, famine is now a possible scenario for 2017," he pointed out.
O'Brien also expressed sorrow over the plight of Yemeni children, saying a child under the age of 10 is dying every 10 minutes of "preventable causes."
The top UN official further warned that grain silos will run out of storage within the next few months because foreign banks no longer conduct financial transactions with many of the country's commercial banks.
UN Special Envoy to Yemen Ismail Ould Cheikh Ahmed, for his part, told the Security Council that the "dangerous" upsurge in Saudi airstrikes and fighting between Houthi Ansarullah fighters and Saudi-sponsored militiamen loyal to resigned Yemeni president Abd Rabbuh Mansur Hadi are having "tragic consequences for the Yemeni people."
Ould Cheikh Ahmed also criticized Hadi for rejecting his peace proposals.
"Hadi continues to criticize the proposals without agreeing to discuss them and this will hinder and impede the path towards peace," the UN envoy told the Security Council.