Yemen
Saudi strikes kill four Yemenis in two days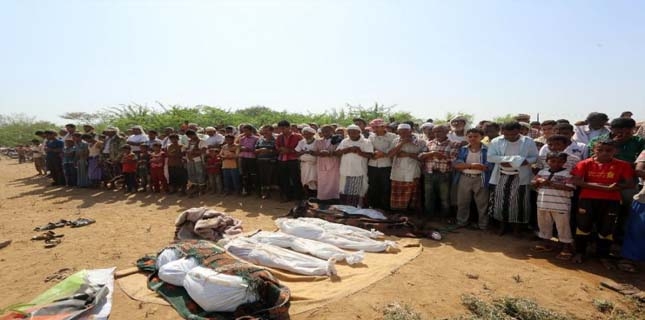 Indiscriminate Saudi airstrikes have killed four Yemeni civilians in western Yemen over two days.
On Saturday, Saudi aircraft struck residential buildings in the port of Mokha in the southwestern Yemeni province of Ta'izz, killing a woman and wounding some others, Yemen's al-Masirah television network reported.
A day earlier, Saudi forces had dropped cluster bombs on the Zabou'ah Village in the Nihm District of the Sana'a Province, located in the west-central part of the war-torn country. The attack killed three civilians and injured eight others. Children were both among those killed and injured, according to Yemen's Saba Net news website.
Also on Saturday, Saudi fighter planes hit the al-Salif District in the western coastal al-Hudaydah Province.