Yemen
Yemeni snipers kill 8 Saudi troopers, mercenaries in retaliatory attacks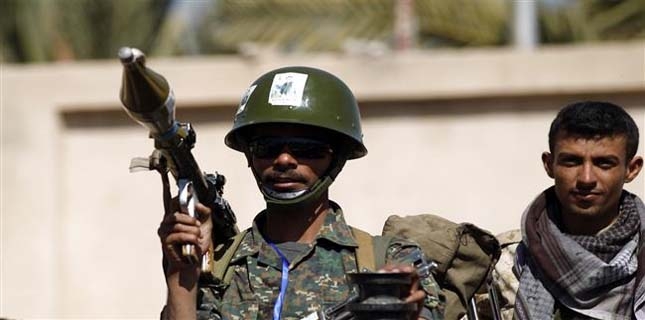 Yemeni army soldiers, backed by fighters from allied Popular Committees, have shot dead eight Saudi troops and pro-Saudi militiamen loyal to resigned Yemeni president Abd Rabbuh Mansur Hadi in the kingdom's southwestern border regions of Jizan and Asir.
They killed three Saudi troops in the Tabat al-Zabreh area of Jizan region, located 969 kilometers south of the capital, Riyadh, on Wednesday evening, Arabic-language al-Masirah television network reported.
Army troops and Popular Committees fighters also launched an attack on an outpost in the Tabat al-Ghomameh area of the same Saudi region, killing a Saudi trooper there.
Separately, four Saudi-sponsored militiamen were fatally shot at the Alab border crossing in Saudi Arabia's southwestern and border region of Asir.
Later, Yemeni soldiers and their allies fired a missile at the gatherings of Saudi soldiers in the al-Rabu'ah town of Asir, though no words on possible casualties and the extent of damage were reported.
Troops also launched a salvo of Katyusha rockets at the al-Mostahaddeth base near the Reqabah al-Hamad region, as well as artillery rounds at al-Ash base in Saudi Arabia's southwestern region of Najran. There were no immediate reports of casualties.