Yemen
All parties must respect Yemen ceasefire: Russia, UN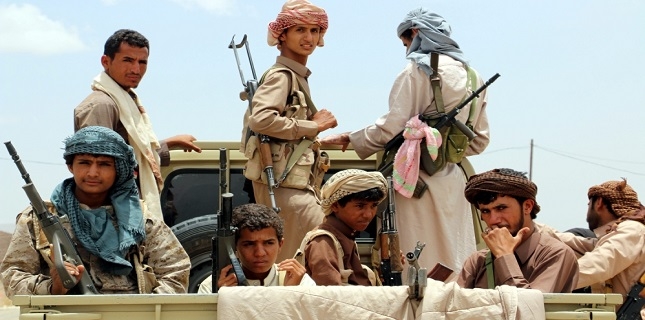 Russia and the United Nations have emphasized the need for all concerned parties in Yemen to abide by a UN-brokered ceasefire, which is scheduled to take effect as of Thursday.
Russian Deputy Foreign Minister Gennady Gatilov and the United Nations Special Envoy for Yemen Ismail Ould Cheikh Ahmed, made the comments in a Tuesday meeting in Moscow, the TASS news agency quoted the Russian Foreign Ministry as saying.
The two sides also called for efforts to improve the humanitarian situation in Yemen and facilitate the resumption of negotiations on the conflict. Previous talks did not bring about any more than agreements on prisoner exchange.
"The two diplomats discussed in detail the prospects for a political and diplomatic settlement in Yemen and the role of the UN and its Security Council in supporting peace efforts in light of the ceasefire announced by the special envoy the day before, which comes into effect overnight to October 20."
The UN envoy announced the truce on Monday, saying it would take effect at 23:59 local time on Wednesday. The official noted that assurances had been received from all Yemeni parties engaged in the conflict, and that the given time period was subject to renewal.
On Wednesday, Yemen's Supreme Political Council, the top governing body, welcomed the ceasefire, while demanding that the Saudi invaders end military attacks and lift the curbs on air, sea and land transport.
The Houthi-run council announced "positive engagement" with the ceasefire plan, saying Yemen needed an immediate, lasting and comprehensive truce without conditions.
Heavily backed by Saudi airpower, gunmen loyal to Yemen's former government, have been fighting against the Houthi Ansarullah and allied army forces to restore ex-president Abd Rabbuh Mansur Hadi.
The Saudi military campaign, which started in March 2015, has killed at least 10,100 people. The regime has a long record of truce violations during the war.