Yemen
Yemenis launch retaliatory attacks on Saudi positions in Najran region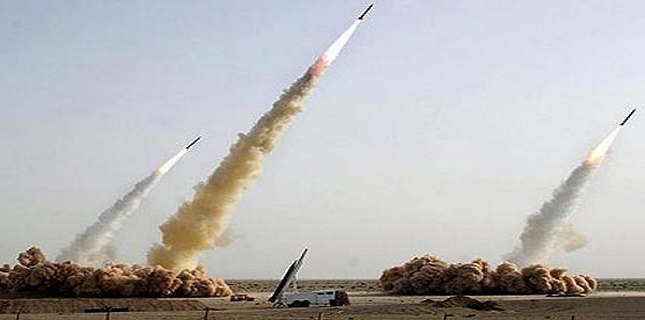 Yemen's Houthi Ansarullah fighters have launched fresh retaliatory attacks against Saudi Arabia, targeting military positions with mortar shells in Najran area south of the kingdom.
There were no immediate reports about casualties and the extent of the damage.
Reports said Monday that the Yemeni army also downed a Saudi Apache helicopter in Najran region. Yemeni forces also fired 12 Katyusha rockets at a base in the same territory.
Meanwhile, footage released by Yemen's army media showed a large-scale operation in which the strategic Najran Dam was captured by Yemeni forces. The army and Houthi fighters also took control of several posts as Saudi troops fled the area.
The video also showed the shelling of Saudi bulldozers and military vehicles.
This comes as Saudi Arabia is continuing with its relentless aerial bombardment of the impoverished country.
Local sources said Monday that Saudi fighter jets pounded the district of Dabab in Ta'izz province in southern Yemen, targeting a school in the area.
They also carried out other attacks across Yemen on Monday, with reports suggesting that over 15 airstrikes struck the district of Baqim in Sa'ada in northern Yemen while six attacks hit the district of Harad in Hajjah province, again in the north. Saudi warplanes also conducted two further strikes in Lahij province in the south.
Saudis intensified their airstrikes against Yemen earlier this month when peace talks mediated by the United Nations in Kuwait collapsed. The talks were held between Houthis and their allies on one side and delegates representing Yemen's resigned president, Abd Rabbuh Mansur Hadi, on the other.
The negotiations, which lasted for five months, were halted as the Houthis rejected a UN-proposed roadmap for peace, saying it lacked a clear mechanism for transition of power.
Saudi Arabia started an air campaign against Yemen in March 2015 and later launched ground operations to undermine the ruling Houthi Ansarullah movement and its allies and restore power to Hadi. Nearly 10,000 people, most of them civilians, have been killed in Riyadh's military aggression which lacks any international mandate.