Yemen
Saudi air raids claim 3 civilian lives in Yemen's Hajjah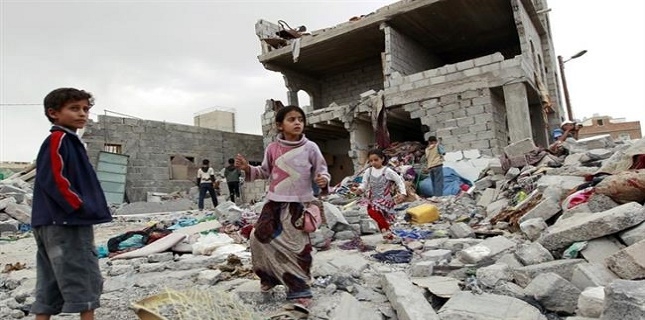 At least three civilians have been killed as Saudi fighter jets pounded several Yemeni provinces in a blatant violation of a UN-brokered ceasefire between the warring sides there.
Early on Tuesday, Saudi warplanes bombed an area in the Kushar district of the northwestern Hajjah Province, killing three people and injuring several others, said Yemen's al-Masirah television.
The report added that the Saudi air raids also hit the al-Sama' military base in the Arhab district of Sana'a Province as well as the military base of Hamza in the province of Ibb.
Riyadh's jets further launched over a dozen air raids against the districts of Saqayn and Sahar in the northern province of Sa'ada and the headquarters of the 310th Armored Brigade in Amran Province.
The airstrikes come in violation of the truce agreement that came into effect in April before the start of UN-backed negotiations between Yemen's Ansarullah movement and the Saudi-backed government of former president, Abd Rabbuh Mansur Hadi.
The talks to end Yemen's conflict once again broke down over the weekend, with pro-Hadi militants announcing a new Riyadh-backed military operation near the capital Sana'a.
On Sunday, residents of towns near Sana'a said the Saudi strikes, which came as air cover for the ground offensive by Riyadh's mercenaries, killed nearly 10 civilians there.
Saudi Arabia has been engaged in a military campaign against Yemen for more than a year in support of Hadi, who has resigned as Yemen's president but seeks to forcefully grab power.
Nearly 10,000 people have been killed and over 17,000 injured since the onset of the Saudi aggression began. Yemenis say most of the victims are civilians.
On Monday, the Norwegian Refugee Council warned that Yemen is facing an irreversible humanitarian catastrophe some 500 days into the deadly Saudi military campaign.