Yemen
Yemen's Qaeda affiliate vows allegiance to Riyadh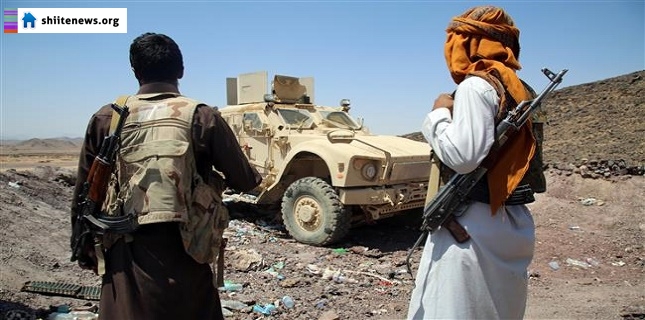 A major local affiliate of the al-Qaeda in Yemen has vowed allegiance to the Saudi regime, saying it will fight along the kingdom's forces in the ongoing war against Yemen.
The so-called Ansar ul-Sharia group said on Wednesday that its members are fighting along the Saudi forces and militant groups in Yemen's Ta'izz Province.
The group released a video showing tens of armed militants fighting against Yemen's Houthi Ansarullah movement and army in an operation dubbed Jahmaliyah in an area with the same name in the southwestern Yemeni province.
This is the first time that an al-Qaeda-affiliated group officially confirms it is contributing to Saudi Arabia's military aggression against Yemen. The relentless bombardment of the impoverished nation, which started on March 26, without any international mandate, has been meant to undermine Ansarullah and restore power to the fugitive former Yemeni president and a major ally of Riyadh, Abd Rabbuh Mansour Hadi.
Over 7,100 people have been killed and more than a million have been displaced since the Saudi aggression began, with militant groups, either al-Qaeda-related or those linked with Hadi, targeting civilians and security forces.
Ansarullah said after rising to power in late 2014 that its main objective is to eradicate militancy in Yemen, a country known as the origin and one of the major sanctuaries of al-Qaeda.