Yemen
Yemeni sniper kills 3 Saudi troops in Asir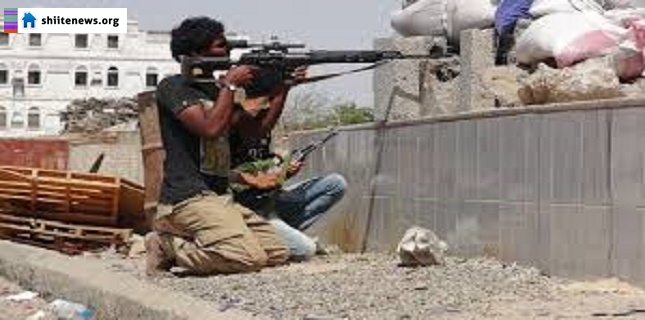 Yemeni forces have managed to kill three other Saudi soldiers in their retaliatory attacks on the kingdom's southern regions.
Sources close to Yemen's ruling Ansarullah movement, said on Monday that a sniper fire targeted positions in the southern Asir region, inflicting losses on Saudi soldiers.
The deaths came hours after two Saudi soldiers lost their lives when Yemeni forces carried out an attack against a military base in Saudi Arabia's southwestern border region of Jizan.
According to al-Masirah satellite television network, two military vehicles were also destroyed in an early Monday assault which saw Yemeni army troops backed by fighters from popular committees launching a barrage of artillery rounds at Ramazeh camp in Jizan.
Yemeni forces also fired a number of rockets at other Saudi military bases in the Jabal al-Doud, Qaim Zubaid and al-Khobe areas of Jizan, located 967 kilometers (601 miles) southwest of Saudi Arabia's capital, Riyadh, though no casualties were reported.
Late on Sunday, the allied forces destroyed a Saudi warship in the waters close to the southwestern province of Ta'izz. Yemeni sources said the vessel, which had regularly been shelling Yemeni coastal villages, was targeted with rockets.
The Ansarullah movement says the attacks are in response to Saudi Arabia's military campaign against the impoverished country which is believed to have killed 7,000 people.
On Monday, Saudi fighter jets targeted civilian areas in the southwestern province of Ta'izz. They also destroyed a water facility in the northwestern province of Sa'ada. Earlier, the provinces of Ma'rib and Sana'a came under a barrage of air attacks.
The Saudi strikes, which began on March 26, are supposedly meant to undermine the Houthi Ansarullah movement and fugitive former Yemeni President Abd Rabbuh Mansour Hadi, a staunch ally of Riyadh.