Yemen
Yemen's Ansarullah Official Pledges More Attacks against Aggressors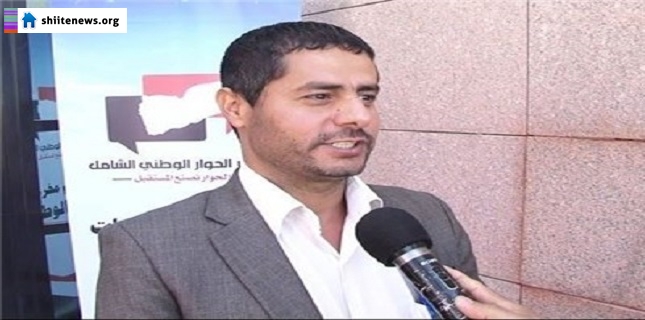 A senior member of the political bureau of Yemen's Houthi Ansarullah movement vowed that the Yemeni forces will continue massive attacks against aggressors after the Houthis killed dozens of the Saudi-led coalition forces in a recent missile strike.
Speaking to the Tasnim News Agency on Monday, Mohammad al-Bakhti said the missile strike that killed 50 soldiers from the Persian Gulf littoral states showed that the Yemeni nation is capable of dealing "direct and painful blows" to aggressors.
"The strategy of Ansarullah is to respond to aggressors in accordance with the level and conditions of their aggressiveness," he said, adding, "Our responses will become more severe gradually (to a point where) we will do something that will change the balance of power in the region."
Saudi Arabia and its allies, who have been pounding the innocent people of Yemen for over five months, came under a rocket attack by Yemeni army forces and popular committees in al-Safer military airport in the central Yemeni province of Ma'rib.
Yemeni military sources announced on Sunday that the casualties of the retaliatory attack on the Saudi-led coalition in Ma'rib have amounted to 300.
In the retaliatory strike on Friday, Yemeni forces targeted an arms depot, where military forces were attending a ceremony in the barracks.
On March 26, Saudi Arabia and some of its Arab allies, including the UAE, began to launch deadly airstrikes against the Houthi Ansarullah movement in an attempt to restore power to the fugitive former President Abd Rabbuh Mansour Hadi, a close ally of Riyadh.
More than 4000 people, many of them children and women, have been killed in the Saudi-led aggression against the Arab country so far.
The Saudi-led aerial strikes have targeted dozens of hospitals and ambulances.