Yemen
Yemeni Army, Ansarullah Besiege Al-Qaeda in Taiz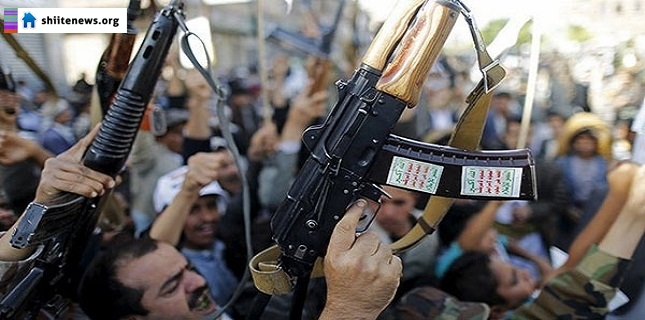 Yemeni army and popular committee forces besieged a large number of al-Qaeda terrorists in the province of Taiz as they continue to advance against the Saudi-backed militants.
A military source told Yemen's official Saba news Agency on Friday that the Yemeni forces made great advances in the districts of Asaifrah, Jabal al-Arish and Wadi Hadid in Taiz.
The Yemeni forces then laid siege on al-Qaeda terrorists and militants of al-Islah party in al-Rawda city district.
Several al-Qaeda militants, including field commanders, were killed in the clashes on Friday. The Yemeni forces also seized the Takfiri militants' weapons and ammunition that were supplied by the Saudi warplanes.
The source stressed that the Yemeni forces are determined to purge Taiz city and all the Yemeni cities of the terrorists.
The Ansarullah fighters and army troops have made major advances in their fight against the Saudi-backed al-Qaeda terrorists and forces loyal to fugitive President Mansour Hadi across Yemen in recent weeks.
The clashes between the Ansarullah fighters and the Saudi-backed al-Qaeda terrorists as well as the pro-Hadi militias continue in the Southern parts of the country as Saudi Arabia has been striking Yemen for 80 days now to restore power to fugitive president Mansour Hadi, a close ally of Riyadh.
Hadi stepped down in January and refused to reconsider the decision despite calls by Ansarullah revolutionaries of the Houthi movement.
Despite Riyadh's claims that it is bombing the positions of the Ansarullah fighters, Saudi warplanes are flattening residential areas and civilian infrastructures.
The Monarchy's attacks have so far claimed the lives of at least 4,561 civilians, mostly women and children.