Yemen
Dhamar Governorate Witnesses A Tactical Display On The Occasion Of The Graduation Of "Al-Aqsa Flood" Batch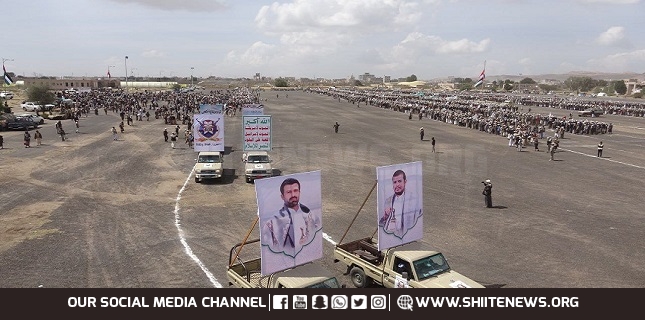 Today, Thursday, Dhamar governorate witnessed a popular mobilization show on the occasion of the graduation of "Al-Aqsa Flood" batch – the first batch, from the open military courses.
During the ceremony, which was held on the occasion, a member of the Supreme Political Council, Muhammad Ali Al-Houthi, stressed the importance of this step to emphasize readiness to participate in the liberation of Palestine and support Al-Aqsa , and a translation of the sincere promise made by Sayyer. Abdul Malik Badr Al-Din Al-Houthi, regarding readiness and preparedness to unite and participate in supporting the Palestinian people.
During the ceremony and popular parade, in the presence of many officials, the member of the Supreme Political Council conveyed the greetings of the Leader of the Revolution and his blessings to the graduates of this session.
He said that this batch will form the nucleus of the People's Army, which will launch itself in a faith-based and steadfast spirit, automatically, and with personal equipment, without costing the state or the army any equipment.
He added that our people today face the Zionist and American enemies face to face, and have become at the forefront of people defending the Palestinian cause thanks to the directives of the leader of the revolution, Sayyed. Abdul Malik Badr al-Din al-Houthi.